» Videos » 1980s Music Videos by Year – Long Live MTV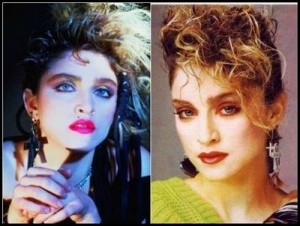 The 1980s was a great era for one-hit wonders. And though we cherish and honor these slices of pure goodness (and badness), sometimes it's nearly as much fun to soak in the overall 1980s vibe with bands that are the furthest thing from one-hit wonders. So today, ease your way back with us to the entire decade that featured big drums, big hair, big colors and big songs.
It all makes you wonder where music would be today without MTV and "Video Killed the Radio Star" by The Buggles.
You'll see clips from Genesis, Styx, Hall and Oates, Richard Marx, The Rolling Stones, John Mellencamp, Def Lepard, INXS, Michael Jackson, Kenny Loggins, Debbie Gibson, Prince, Tears for Fears, Madonna and much more. All bands with mega hits, massive popularity and millions of records sold.
A great decade for music. And yes, a really bad decade for music as well. But very, very good for hairspray.

Filed under: Videos · Tags: 1980s, 80s, Billboard, Charts, Compilation, Hits, Mix, MTV, Music, New, Nostalgia, Pop, Retro, Songs, Synthpop, videos, Wave