» 1970s, Rock » Walk on the Wild Side – Lou Reed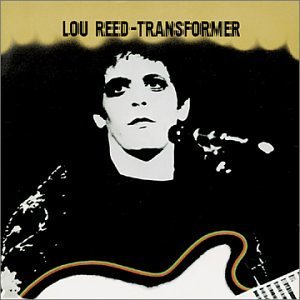 There is a very short list of influential rock stars who also proudly wear the badge of one-hit wonder. The Grateful Dead and Kraftwerk are in this illustrious crew. Each of them sold millions of records and/or influenced thousands of young musicians to start their own bands. But they only hit the Billboard Top 40 once.
Add Lou Reed to this illustrious list.
Reed, who is best known for founding The Velvet Underground, hit the Top 40 once himself in 1973 with "Walk on the Wild Side."
Chances are, even if you don't think you know any Lou Reed songs, you know "Walk on the Wild Side." Particularly if you were around in the 1980s when Honda used this enigmatic song as the background to their introduction to their ridiculously popular Honda scooters. Look for Devo, still riding high from their success with "Whip It" promote these iconic 80s scooters on YouTube if you're interested.
Walk on the Wild Side One Cool, Edgy Song
"Walk on the Wild Side" is possibly one of the coolest, mellowest, vibiest and edgiest songs to ever hit the top 40. Listen to it casually and you'll hear a lilting bass line, a great sax solo and Reed's spoken words breeze by.
Listen a bit more critically and you'll realize he is covering a lot of edgy ground here including drugs, male prostitution, transsexuality and oral sex. Plus, he refers to African-Americans background singers as "the colored girls."
Read "Walk on the Wild Side" lyrics
Wow. People who argue for politically correct discourse and songs likely hate "Walk on the Wild Side." We, on the other hand, love it. And we're not alone, because the song reached #16 on the Billboard Hot 100 in 1973. And in 2003, Rolling Stone Magazine ranked the song #221 on their list of the 500 Greatest Songs of All Time.
Throw in the fact that David Bowie produced the song and 1972 album Transformer, and you have bonus points. Plus, he's married to performance Laurie Anderson who is nothing if not interesting. You can hear her most famous song, "O Superman" here.
Metal Machine Music Will Shred Your Ears
Now before you rush out and buy all of Lou Reed's albums, we feel compelled to point out that Reed also recorded what is arguably the worst song/album in the history of rock. It's called Metal Machine Music and it is basically unlistenable. But if the sound of guitar feedback and distortion without a shred of melody or song structure sounds intriguing, by all means check it out. And tell us what you think about the song. We're pretty sure it is used as an outlawed method of torture and interrogation in countries where torture and interrogation happen on a regular basis.
Listen to "Walk on the Wild Side"
Walk on the Wild Side – Lou Reed
Buy Walk on the Wild Side by Lou Reed
Filed under: 1970s, Rock · Tags: 1973, David Bowie, Honda scooters, Laurie Anderson, Lou Reed, one hit wonder, Velvet Underground, Walk on the Wild Side