» 1980s, Rock » Touch of Grey – Grateful Dead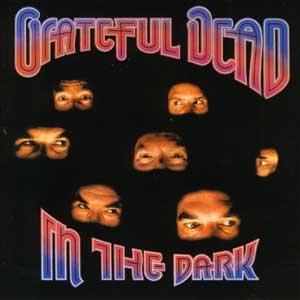 Quick quiz #1: Name the best Grateful Dead songs.
We're guessing many of you will suggest "Truckin'" or "Friend of the Devil" or "Ripple" or "Sugar Magnolia" or "Uncle John's Band" or "Franklin's Tower" or if you're a true Deadhead (or dropped a lot of acid during your Deadhead days), you might even choose "Space/Drums."
We're guessing none of you will choose "Touch of Grey."
Quick quiz #2: Name the most commercially successful Grateful Dead song.
The answer, my friends, is "Touch of Grey," the only Grateful dead song to ever reach the Billboard Top 40. "Touch of Grey" from the In the Dark record was so popular, in fact, it hit #9 in 1987 making it a bona fide top 10 hit. That's a claim none of the other truly great Grateful Dead songs can make.
A parallel to "Touch of Grey" being the Grateful Dead's most commercially successful or highest-charting is "New World Man" by Rush. Both are good songs by great bands. But neither of them are even close to being either band's best work.
"Touch of Grey" is one more example of a hugely influential band that had 18 Gold records (sales of 500,000 albums, 1 Platinum record (sales of 1 million records) and two multi-Platinum records (sales of more than 2 million). Yet the Dead only hit the Billboard Top 40 once.
"Touch of Grey" a Dire Song with Positive Lyrics
"Touch of Grey" was first performed in 1982 but was only released in 1987 with an accompanying music video of the band first as skeletons and eventually as the flesh-and-blood Dead. The video sell-out, as some longtime fans pointed out at the time, was a great commercial move by The Grateful Dead who were genius marketers in addition to being very good musicians because it exposed a whole new generation to the band. Over the next years and until Jerry Garcia's death in 1995 the band became one of the largest concert draws in music.
The Meaning of "Touch of Grey"
The lyrics of "Touch of Grey" are pretty bleak and while you can debate the meaning of "Touch of Grey" (as many on the internets do), we think it's just lyricist Robert Hunter shaking his fist at the heavens for one bad day. Nothing more and nothing less. Throw one of the most accessible and poppy music tracks the Dead ever wrote behind it and you have everything you need for a top 10 hit.
Read the "Touch of Grey" lyrics
Listen to "Touch of Grey"
Touch of Grey – Grateful Dead
Filed under: 1980s, Rock · Tags: 1987, Deadheads, Grateful Dead, Jerry Garcia, MTV, New World Man, rock one hit wonder, Rush