» 1970s, Rock » The Rapper – The Jaggerz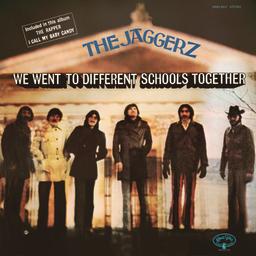 "The Rapper" has nothing to do with rap music.
"The Rapper" has nothing to do with hip hop or materials you can use to wrap up a sandwich in a fast food restaurant.
What you can do with "The Rapper" is connect it directly to Donnie Iris and his 1980s hit, "Ah Leah." And that means you can also connect "The Rapper" and "Ah Leah" to "Play That Funky Music" by Wild Cherry.
Aren't one-hit wonders amazing? Stay with me for a brief explanation.
Donnie Iris is a guitarist and songwriter who created The Jaggerz in the mid-1960s. At that time, he was known by his birth name of Dominic Ierace. Iris penned The Jaggerz' one and only Billboard Top 40 hit when "The Rapper" was released in 1970 on their album, We Went to Different Schools Together.
"The Rapper" by The Jaggerz reached #2 on the Billboard Top 40 in 1970 making The Jaggerz a one-hit wonder. The broke up after one more record and The Jaggerz were history (until different members reformed the band throughout the years).
Listen to The Rapper by The Jaggerz
But Iris wasn't finished playing with the Billboard charts, yet. He joined Wild Cherry after their song "Play That Funky Music" reached #1 on the Billboard Top 40. Iris appears on two Wild Cherry records, neither of which produced a top-40 hit.
But Iris did meet his long-time collaborator, Wild Cherry keyboard player, Mark Avsec. The two teamed up when Wild Cherry broke up in 1979 and created a new band, Donnie Iris and the Cruisers. On the first solo album, Iris' songwriting chops showed their mettle when "Ah Leah" achieved airplay in major East Coast markets. MCA Records noticed the song and signed Iris to a five-record deal. They also re-released Iris' solo debut, titled, Back on the Streets and "Ah Leah" worked its way to #29 on the Billboard Top 40. Remarkably, "Ah Leah" is one of three Iris hits to reach the Billboard Top 40. But it's the only one people are likely to remember from Iris so we'll label "Ah Leah" a false one-hit wonder.
That then makes Donnie Iris a two-time one-hit wonder. He still performs today and, of course, works "The Rapper" and "Ah Leah" into his sets.
Listen to "Ah Leah" by Donnie Iris
Filed under: 1970s, Rock · Tags: 1970, 1970s one hit wonder, Ah Leah, Donnie Iris, Play That Funky Music, The Jaggerz, The Rapper, two time one hit wonder, Wild Cherry