» 1970s, 2000s, Pop, Rock » The Boys Are Back – High School Musical 3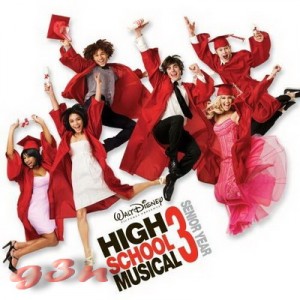 Editor's note: The Boys are Back from High School Musical is not a one-hit wonder. It's just the song stuck in my head today.
I woke up with "The Boys Are Back" in my head. Stop right there. Read the song title again. I would like you to think I have some rock credibility and I'm channeling Thin Lizzy's anthem "The Boys Are Back In Town" from their 1976 Jailbreak album. But I'm not. "The Boys Are Back in Town" is NOT running through my head. "The Boys Are Back" from High School Musical 3 is.
"The Boys Are Back" in Town by Thin Lizzy A Rock Classic
I've traded Phil Lynott for Zac Efron. Irish rock for Disney pop. "The Boys Are Back in Town" ranks 499 on Rolling Stone's "500 Greatest Songs of All Time." The Disney song? Not so much.
How could I trade a rock classic for a disposable slice of pre-packaged pop? It's a by-product of having young kids in the house and hearing High School Musical 3 on the TV again and again. But before you discriminate and decide to never again visit this humble blog, give the Disney machine its due respect. They write some killer hooks and catchy songs. Songs that work their way into your brain and will not leave. At least until you flush them with something else. Like "The Boys Are Back in Town" by Thin Lizzy. That bass and guitar riff will do it every time. But my kids don't seem to like it as much.
Listen to "The Boys Are Back in Town" by Thin Lizzy
The Boys Are Back - High School Musical 3
Buy "The Boys Are Back in Town" by Thin Lizzy


Filed under: 1970s, 2000s, Pop, Rock · Tags: 1976, 2008, High School Musical, Thin Lizzy, Zac Efron