» 1980s, Rock » Take It Easy – Andy Taylor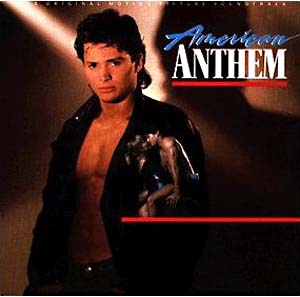 Let's play a little musical math here.
Take two-parts Missing Persons, mix it with the influence of The Power Station sound featuring members of Duran Duran, Chic and Robert Palmer, then throw the original guitarist of Duran Duran (who was later replaced by the original guitarist of Missing Persons) in front of the microphone singing a song that sounds like it belongs on The Power Stations' debut album. What do you get?
"Take It Easy" by Andy Taylor.
Let's break down the players that turned this mid-1980s anthem into Andy Taylor's only solo trip to the Billboard Top 40.
First off, the song appeared on the soundtrack of American Anthem that starred a strikingly beautiful Janet Jones (later Janet Gretzky, wife of Wayne Gretzky). So you've got celebrity credentials right there. Throw in a member of the 1984 Gold-medal-winning gymnastics team in Mitch Gaylord, and you have 80s teen-movie gold.
But you're here for the music, right?
"Take It Easy" featured the following musicians:
Andy Taylor – singer and guitarist who was also the original Duran Duran guitarist and then founded The Power Station
Terry Bozzio – drummer and founder of Missing Persons (one of my favorite all-time bands)
Patrick O'Hearn – bass guitarist and member of Missing Persons
Serious credentials there and awesomely big hair. It was the 80s after all.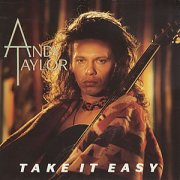 Taylor played on the first four Duran Duran albums. Then he joined The Power Station and helped turn "Get It On (Bang the Gong)" into a top-10 hit. Listen closely to the riff, the production and the beat of "Take It Easy" and "Get It On (Bang a Gong)." Some serious theft going on there. Then again, that would make Taylor steal from himself so we'll allow it. When Taylor left Duran Duran, Warren Cuccurollo joined Duran Duran. Amazingly, Cuccurollo is a founder of Missing Persons. The rock 'n' roll connections here are simply amazing.
Bottom line: "Take It Easy" is a forgotten big hair, big chorus, anthemic 80s one-hit wonder that deserves a little love today. It reached #24 on the Billboard Hot 100 in 1986 and forever cemented Taylor as a rock one-hit wonder.
Andy Taylor and Terry Bozzio, we salute you.
Listen to "Take It Easy" by Andy Taylor
Listen to "Get It On (Bang a Gong)" by The Power Station
Buy Take it Easy by Andy Taylor
Filed under: 1980s, Rock · Tags: 1986, Andy Taylor, Duran Duran, forgotten one-hit wonder, Missing Persons, movie one hit wonder, movie soundtrack, movie soundtrack one-hit wonder, Robert Palmer, soundtrack, Soundtracks, Terry Bozzio