» 1980s, Rock » Superman – R.E.M.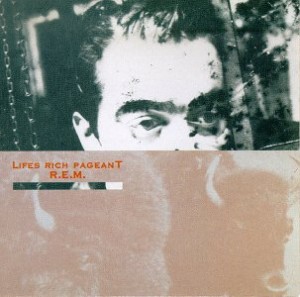 Released by R.E.M. in 1986 on their "Life's Rich Pageant
" record, "Superman
" is classic early R.E.M and unique for a few reasons:
1. It's a cover version of a 1968 song by The Clique and is the first non-original song to appear on any R.E.M. record
2. Bassist Mike Mills is the lead singer because Michael Stipe didn't want to sing the song (one of only four times Mills rocked the microphone in the band's long career)
Although Stipe was never a big fan of the song, R.E.M. and their fans were as the song received decent airplay on modern rock stations from the mid-1980s through the 1990s.
Hear R.E.M.'s "Superman"
Superman – R.E.M.
Bonus Superman Songs for Comic Book Fans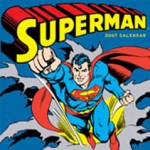 Over the years, the Superman/Lois Lane characters have received mad love from everyone from Jerry Seinfeld to many bands. As "Superman" churned through my head, a bunch of other Superman songs got their chance in the rotation and I've included them below. Think of them as bonus tracks for comic book fans.
"Superman (It's Not Easy)
" – Five for Fighting: A popular and possibly far-too-sensitive song by one-man band "Five for Fighting" about Superman's neuroses. The song hit #14 on the Billboard charts.
Superman by Five for Fighting
"Superman
" – Stereophonics: A #13 hit from 2005 in the U.K. by British band Stereophonic.
Superman by Sterophonics
"O Superman
" – Laurie Anderson: A bizarre #1 hit in England in 1981 by performance artist Laurie Anderson. You'll either love or hate this one but it's a must-hear song–at least once.
Superman by Laurie Anderson
"Superman (Main Title)" – John Williams: A cinematic classic from 1978. You can't top Williams for memorable movie themes.
Superman by John Williams
"Resignation Superman
" – Big Head Todd and the Monsters: A reluctant superhero hangs up his cape in this caper.
Resignation Superman by Big Head Todd and the Monsters
"Kryptonite
" – 3 Doors Down: A hugely popular song and completely over-rated in my book. A #3 Billboard hit in 2000
Kryptonite by 3 Doors Down
Kryptonite.mp3
Filed under: 1980s, Rock · Tags: 1986, 3 Doors Down, Big Head Todd and the Monsters, Five for Fighting, Laurie Anderson, R.E.M., Stereophonic, Superman