» 2000s, Rock » Springsteen Sax Player Clarence Clemons Dies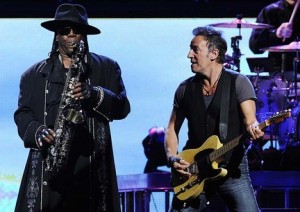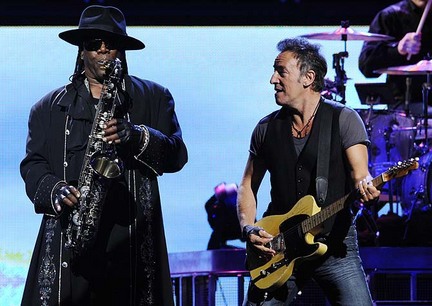 It's a sad day as Clarence Clemons, longtime member of Bruce Springsteen's E-Street Band, died one week after suffering a massive stroke.
Clemons, known as The Big Man, was a beloved character and key part of Springsteen's band. Listen to Born to Run and you'll hear his playing all over that classic album.
In a statement, Bruce Springsteen said, "His loss is immeasurable and we are honored and thankful to have known him and had the opportunity to stand beside him for nearly 40 years. He was my great friend, my partner and with Clarence at my side, my band and I were able to tell a story far deeper than those simply contained in our music. His life, his memory, and his love will live on in that story and in our band."
But Clemons was more than just a Springsteen side man; he was also a one-hit wonder for his solo hit with friend Jackson Browne titled "You're a Friend of Mine" that reached #18 on the Billboard Hot 100 in 1986.
Click to hear "You're a Friend of Mine" by Clarence Clemons and Jackson Browne
Clemons is survived by his wife, Victoria and was surrounded by friends and family as he passed away. Clemons was 69 years old.
Rest in peace Big Man.
Listen to Born to Run by Bruce Springsteen and the E-Street Band
Filed under: 2000s, Rock · Tags: Born to Run, Bruce Springsteen, Clarence Clemons, one-hit wonder death, R.I.P., Rest in peace, You're a Friend of Mine