» 1960s, Rock » Picture Book – The Kinks
August 3rd, 2009 | 1 Comment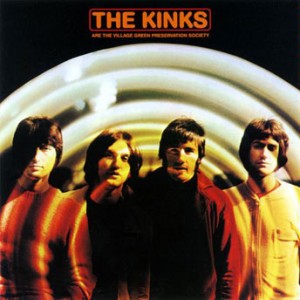 Editor's note: The Kinks are not one-hit wonders. Sometimes I write about great songs and this is definitely one of them.
I've got Kinks on the brain tonight. For two days "Picture Book" from their 1968 record The Kinks are the Village Green Preservation Society has been in my head. Yes, that really is the name of the album: The Kinks are the Village Green Preservation Society. You can make a case for that being one of the all-time strangest album titles ever. But charming nonetheless.
But back to the song. Rick and Ray Davies wrote some great riffs during their 40+ year rock 'n' roll careers. "You Really Got Me" is one. "All Day and All of the Night" is another. To my ears, "Picture Book" is their best. The ascending and descending guitar and bass riff (doubled on acoustic guitar for added emphasis) gets in your head and stays there.
I always liked the song. Then HP used it for an ad campaign back in the early 2000s. Brilliant campaign. Brilliant images.
"Picture Book" was the pitch-perfect song to sell HP digital imaging solutions. Because that's what music ultimately does best: sell images in a delicious polyphonic stew.
Listen to "Picture Book" by The Kinks
Watch the HP Ad Campaign that Features "Picture Book" by The Kinks
Buy Picture Book by The Kinks
I'm an obsessive music collector, cataloger, commenter and trivia nut. Sometimes I'm even a listener. One-hit wonders have always been a guilty pleasure.
Filed under: 1960s, Rock · Tags: HP Ad campaign, Picture Book, Power Pop, Rock, The Kinks