» 1980s, Rock » On the Loose – Saga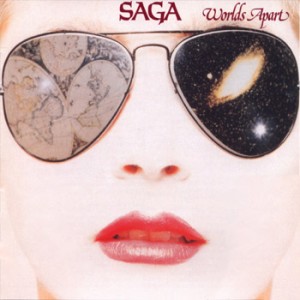 Keyboard solo. Check.
Guitar solo. Check.
Bigger fanbase in Europe vs. North America. Double check.
Sounds like a progressive rock one-hit wonder to our ears. And that's exactly what Saga was when they hit the Billboard Top 40 for their one and only time in February of 1981 with their biggest hit, "On the Loose."
Click here to read the "On the Loose" lyrics
Don't remember Saga? This is another Canadian rock band who, like Rush, hit the Top 40 only once in their career. And like Rush with their one-hit wonder "New World Man" from their 1982 record, Signals, many Saga fans would argue that "On the Loose" is far from that band's greatest hit.
But MTV played the video. The people listened. And Saga hit #26 on the Billboard Top 40. I vaguely recall hearing the song on the radio back in the 1980s. But, like many one-hit wonders, it has likely been nearly 20 years since "On the Loose" was played over American airwaves. It's a buried one-hit wonder, in the tradition of Chiliwack's "My Girl (Gone, Gone, Gone)" and "Take Off" by Bob and Doug McKenzie that features Geddy Lee of Rush on vocals and keeps this Canada one-hit wonder tribute alive.
Oh Canada.
Click to listen to more Canadian one-hit wonders
I bought the Saga record Worlds Apart in 1981 and was a big fan. If you like "On the Loose" you will like all of Worlds Apart. If you don't, well, stay away. Well away.
These guys kept playing and Saga has released 24 albums over a career that began in 1978 and continues today. They hit the Billboard Hot 100 three times with "On the Loose" and "Wind Him Up" from Worlds Apart and "The Flyer" from 1983's release, The Flyer.
Listen to "On the Loose" by Saga
Filed under: 1980s, Rock · Tags: 1981, Bob and Doug McKenzie, Canada, Canadian band, Canadian one-hit wonder, Geddy Lee, Progressive Rock, Rush, synth rock, synthesizer