» 1990s, Rock » No Excuses – Alice in Chains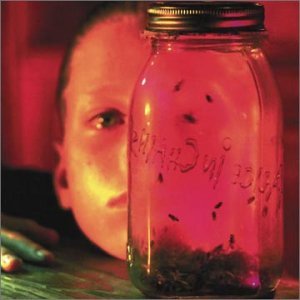 Mike Starr died today from an apparent drug overdose. Don't know Mike? Perhaps you know the band he helped found back in 1987. A little outfit from Seattle, Washington known as Alice in Chains. By far one of the most melodic and musical of all metal/grunge bands.
Starr was there for the recording of the band's first records and it's biggest-selling record of all, the four-times Platinum release, Dirt that featured the songs "Them Bones," "Angry Chair," "Down in a Hole," "Rooster" and "Would?" It's a fantastic metal album with outstanding guitar riffs and singing from Jerry Cantrell and deceased lead singer, Layne Staley.
Starr left the band during their Dirt tour and was, by his own account, dismissed from the band due to drug usage. When you consider that the band was widely known for their enjoyment of illegal substances, Starr must have been in awfully bad shape to get booted.
Fast forward to 1993 when Alice in Chains released their highest-charting Billboard single, "No Excuses" from their Jar of Flies record. Built around suspended, open guitar chords and a soaring chorus, it's a pop song hidden behind acoustic and electric guitars, a syncopated beat (great high hat work) and a melodic bass line.
It's one of my favorite rock songs of the 1990s. It also reminds me of that grungy era that spawned bands like Pearl Jam and Blind Melon. The former continues with great respect from critics and fans alike. The latter imploded in another unfortunate drug overdose of Blind Melon singer Shannon Hoon. "No Rain" doesn't sound the same without Hoon at the microphone.
Listen to No Excuses by Alice in Chains
Let's call "No Excuses" a false one-hit wonder since it only reached #48 on the Billboard Top 40 in 1994. But to many casual listeners, "No Excuses" is the Alice in Chains hit.
So in honor of departed singer Layne Staley and now-departed bass player Mike Starr, a moment of silence for the band. Rest in peace.
Then play this song loud. No excuses.
Filed under: 1990s, Rock · Tags: 1993, Alice in Chains, Alternative Rock, Blind Melon, dead rock star, false one hit wonder, Layne Staley, Mike Starr, Pearl Jam, RIP