» 1970s, Rock » My Sharona – The Knack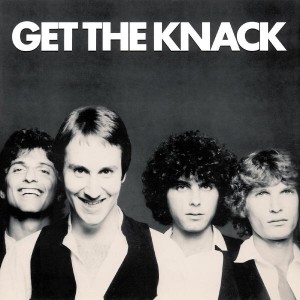 Editor's note: This song is not a one-hit wonder. Sometimes some songs just deserve a little love and attention.
Still on my power pop kick that has featured The Plimsouls, The Vapors, The Beat and now The Knack. Obviously two words names were all the rage in the late 1970s/early 1980s for power pop bands.
I'm saluting The Knack today because lead singer and songwriter Doug Fieger died last week from brain cancer. This, after original drummer Bruce Gary died of lymphoma in 2006. Cancer was rough on The Knack.
Regardless, you have to admire Fieger for writing a classic rock song that also became #1 Billboard hit for six weeks in 1979. Even more impressive, "My Sharona" was named the #1 song of all of 1979 beating out a ridiculous slew of disco hits for the honor. Check the top 20 songs of 1979 below. It was all disco all the time.
In the midst of all this came a power poppy rock song with a bouncy beat that lives on 30 years later. Even as Doug Fieger is no longer with us.
Watch a live performance of "My Sharona" from 1979
Top 20 Billboard Songs of 1979
01. My Sharona » Knack
02. Bad Girls » Donna Summer
03. Le Freak » Chic
04. Da Ya Think I'm Sexy » Rod Stewart
05. Reunited » Peaches & Herb
06. I Will Survive » Gloria Gaynor
07. Hot Stuff » Donna Summer
08. Y.M.C.A. » Village People
09. Ring My Bell » Anita Ward
10. Sad Eyes » Robert John
11. Too Much Heaven » Bee Gees
12. MacArthur Park » Donna Summer
13. When You're In Love With A Beautiful Woman » Dr. Hook
14. Makin' It » David Naughton
15. Fire » Pointer Sisters
16. Tragedy » Bee Gees
17. A Little More Love » Olivia Newton-John
18. Heart Of Glass » Blondie
19. What A Fool Believes » Doobie Brothers
20. Good Times » Chic
Filed under: 1970s, Rock · Tags: 1979, dead rock star, My Sharona, New Wave, Power Pop, RIP, Rock, The Beat, The Knack, The Plimsouls, The Vapors