» 1960s, Rock » Jaan Pehechaan Ho – Mohammed Rafi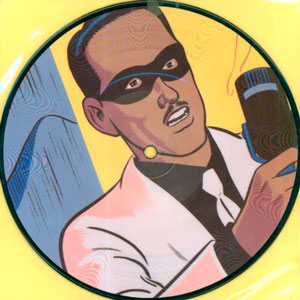 Editor's Note: Jaan Pehechaan Ho by Mohammed Rafi is not a one-hit wonder. Sometimes I just write about great songs and this is one of them.

I'm not exaggerating when I say "Jaan Pehechaan Ho" may be the greatest video ever produced.
Seriously.
Watch it once. I dare you.
Then watch it again (you'll likely feel compelled).
It's so singularly bizarre, compelling, awesome and strange that you can't look away.
And the song has this killer surf-rock-meets-Hindi vibe that is unrivaled among all surf-rock-meets-Hindi songs ever recorded (the fact that I've only heard one surf-rock-meets-Hindi song in my life should in no way impact the credibility of the former statement).
You can catch glimpses of this video in the opening scene from the 2001 movie, Ghost World.
But this is the whole manic version in all its glory. Pulled straight from the 1965 Bollywood movie titled Gumnaam that is also the best movie I've never seen.
Watch "Jaan Pehechaan Ho" video
Filed under: 1960s, Rock · Tags: 1965, bizarre, Bollywood, Ghostworld movie, Jaan Pehechaan Ho, Mohammed Rafi, novelty song, Rock, strange