» 1990s, Rock » I'll See You In My Dreams – Giant
April 12th, 2012 | 1 Comment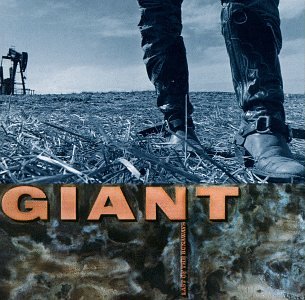 Talk about your forgotten one-hit wonders, even I don't remember "I'll See You In My Dreams" by Giant.
Giant is so far off the beaten path of rock history you'll need GPS and compass skills used by back-country hikers in remote wilderness areas to even locate this band.
Giant was essentially a bunch of Christian Nashville session players that decided one day to get together as a band and make records of their own, like Toto in Los Angeles. But if Giant had dreams of being as giant as Toto was in 1982, those dreams were soon dashed, perhaps because they sounded too much like a Foreigner clone.
Their first single "I'm a Believer" (not a remake of the Monkees hit, although lyrically, it's closely related and you can click this link to hear Monkee Michael Nesmith's one-hit wonder hit "Joanne") missed the Billboard Top 40 but would become their most famous song, relatively speaking (Dee Snider has been known to dust this one off on occasion and play it on his House of Hair program).
It was their second single, "I'll See You In My Dreams," that put Giant in the Top 40 for the only time in 1990. Yet another power ballad, the song reached number 20 on the Billboard Top 40, and soon Giant would enter the world of forgotten one-hit wonders.
Now where did I put those topographical maps?
Listen to I'll See You In My Dreams by Giant
Bonus trivia:
If you're the kind of person who reads the liner notes and musician credits on albums and CDs, you'll likely recognize Dann Huff. He was a monster studio guitarist who played on records from everyone from Michael Jackson to Whitney Houston, one-hit wonders Scritti Politti ("Perfect Way") and George Benson, to name just a few. And that's just on the pop side of the equation.
On the country side of music, Huff has produced records for an equally impressive bunch of singers, including Carrie Underwood, Trisha Yearwood, Reba McEntire, Jewel, Rascal Flats, Faith Hill and Keith Urban.
While the royalties for "I'll See You in My Dreams" may not be paying Dann Huff's mortgage, I'm confident he's doing just fine and we're impressed by his remarkable impact on pop and country music.
Hear more: Heavy metal one-hit wonders
Buy I'll See You In My Dreams by Giant
I'm a long-time student of the history of rock music and its performers, and my favorite branch of the rock music tree is heavy metal.
Filed under: 1990s, Rock · Tags: 1990 1 hit wonder, 1990 one hit wonder, 1990s one hit wonder, ballad, Christian band, Christian heavy metal band, forgotten one-hit wonder, Giant, heavy metal one hit wonder, I'll See You In My Dreams, one-hit wonder ballad, Perfect Way, power ballad, Scritti Politti