» 1970s, Rock » Cherry Baby – Starz
September 9th, 2011 | Add a Comment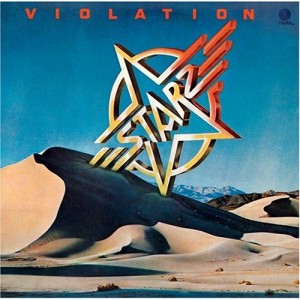 Does anybody remember a song called "You Take my Breath Away" by Rex Smith, a Number 10 hit in 1979?
The sappy, syrupy ballad (diabetics, get out your insulin!) was from a TV movie called Sooner or Later, which he starred in. I sure remember it: The song was nearing its peak position at the time my parents and I moved to the Hawaiian island of Kauai. At the time, music was still commonplace on the AM dial and seemingly every AM radio station in Honolulu (most of which have strong clear signals on Kauai) as well as the only two stations (both AM) on Kauai that existed then insisted on playing the damn thing about 20 times an hour.
Anyway, "You Take my Breath Away" was Rex Smith's only visit to the Top 40 (with the exception of a duet with Rachel Sweet on a remake of "Everlasting Love") and the song made Rex a huge teen idol for about the length of time it takes to fly from Honolulu to Kauai.
Listen to You Take My Breath Away by Rex Smith
"So what does all that have to do with heavy metal one-hit wonders?" I hear you asking. Well, Rex Smith's brother, Michael Lee Smith, had a band called Starz, who recorded a handful of albums in the 1970s and whose bass player (Piet Sweval) was once a member of false one-Hit Wonders Looking Glass ("Brandy (You're a Fine Girl)"; "Jimmy Loves Mary-Ann").
Listen to Brandy (You're a Fine Girl) by Looking Glass
Starz rocked quite hard for the time, but never gained more than a cult following. They did collect one Top 40 hit with "Cherry Baby" (not to be confused with the Neil Diamond smash "Cherry Cherry" or a 1978 song by UFO called "Cherry").
"Cherry Baby" peaked at Number 33 on the Billboard Top 40 in 1977, and although Starz might have thought they were on their way to becoming stars, it was their only Top 40 hit before the band faded away like a distant supernova. That one hit secured Starz place in heavy metal and rock 'n' roll lore as one-hit wonders.
Listen to Cherry Baby by Starz
Today, Starz are great examples of forgotten one-hit wonders. But they did influence bands like Poison and Motley Crue and Starz did have one of the coolest, most striking logos in metal history, showcased at its best on the cover of "Cherry Baby"'s parent album Violation.
Click to hear more forgotten one-hit wonders
Buy Cherry Baby by Starz
I'm a long-time student of the history of rock music and its performers, and my favorite branch of the rock music tree is heavy metal.
Filed under: 1970s, Rock · Tags: 1970s 1 hit wonder, 1970s one hit wonder, 1977 one hit wonder, Brandy, Cherry Baby, forgotten one-hit wonder, heavy metal one hit wonder, Looking Glass, Rex Smith, rock one hit wonder, Starz, You Take My Breath Away