» 1980s, Rock » Burning Heart – Vandenberg
December 10th, 2011 | 2 Comments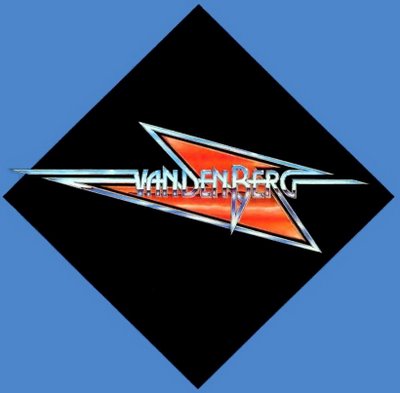 When Deep Purple fell apart in 1976, singer David Coverdale re-emerged a few years later with the first incarnation of Whitesnake, which featured two of his ex-bandmates in drummer Ian Paice and keyboardist Jon Lord.
Like Rainbow, Whitesnake inherited the instability gene from its Deep Purple parent and through the years, a veritable Who's Who of hard rock and heavy metal played in the group at one time or another. Trying to unsnarl who all played in Whitesnake and when is way beyond the scope of Top One-Hit Wonders but you can get the whole, amazing scoop from Wikipedia here.
But at the time their Whitesnake album was released in 1987, the group had added Dutch guitarist Adrian Vandenberg to the line-up and would soon even recruit Vivian Campbell from Dio (who also later became a member of Def Lepard). Whitesnake the album was a monster seller and it spawned two giant hits ("Here I Go Again" and "Is This Love"); a third song (the album's first single "In the Still of the Night") performed poorly on the Hot 100 but became a staple on album-rock radio. Think of "In the Still of the Night" as a poor-man's attempt at an epic Led Zeppelin opus.
But back to Adrian Vandenberg.
Before his (temporary) stint with Whitesnake, he had his own band in the Netherlands called Vandenberg. In 1983, they released their eponymous (federal law dictates rock music critics have to use that word at least once in every review) debut album, which perhaps because of the band-name similarity to Van Halen sold a respectable number of copies (it's actually a good album on its own merits) and even generated a Top 40 hit.
A power ballad with some nice little drum fluorishes, "Burning Heart" didn't exactly burn up the Top 40; it peaked at Number 39 in 1983 and was on the survey for but two weeks, but that's enough to qualify Vandenberg (the band) as a one-hit wonder.
That also qualifies Vandenberg as a Dutch one-hit wonder
Listen: Best Dutch One-Hit Wonders
Read more about Deep Purple in "Stone Cold" by Rainbow.
Listen to Burning Heart by Vandenberg
Buy Burning Heart by Vandenberg
I'm a long-time student of the history of rock music and its performers, and my favorite branch of the rock music tree is heavy metal.
Filed under: 1980s, Rock · Tags: 1980s one hit wonder, 1983 1 hit wonder, 1983 one hit wonder, Adrian Vandenberg, David Coverdale, Deep Purple, Dutch one hit wonder, Dutch one-hit wonders, heavy metal, heavy metal one hit wonder, Netherlands, power ballad, Rainbow, rock one hit wonder, Stone Cold, Vandenberg, Whitesnake