» 1970s, Rock » Brother Louie – Stories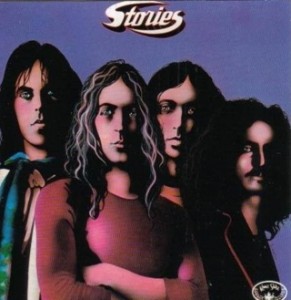 If you've ever confused "Brother Louie" by Stories with "Louie Louie" by The Kingsmen, you wouldn't be the first.
Both have catchy choruses. But the differences in the first line are huge.

Example #1
Louie Louie, oh no
Me gotta go
Aye-yi-yi-yi, I said

Example #2
Louie Louie Louie, Louie
Louie Louie Lou-I
If you correctly identified example #2 as "Brother Louie" you should buy yourself a ham sandwich as your reward.
Brother Louie by Stories reached #1 on the Billboard Top 40 in 1973 making Stories a one-hit wonder. But I'll buy you a chicken salad sandwich if you can name anything else from the band. In fact, I'll buy you a reuben sandwich if you can recite anything about the band without having to Google it.
Click to hear more Billboard number one hit one-hit wonders
Buy Brother Louie by Stories
This is a great example of a song that is huge, and then disappears pretty much from the public consciousness. You'll hear it once in a while on the oldies station. But for a former number one song, it's pretty much forgotten.
But I still like it. Though it took me days of wracking my brain to remember the name of the band when I heard this song for the first time in years on satellite radio a few months ago.
The song was first recorded by Hot Chocolate who are most famous for "You Sexy Thing" and reached the Top 10 in England with their version of "Brother Louie." Stories liked the sound and recorded their own version, which became a smash single for the band and forced the record company to re-issue their second LP, About Us, in 1973 with the single appended as the last track of side 2.
I'll take the Stories version over Hot Chocolate's entry. More soulful. A lot more like Rod Stewart and the Small Faces.
Largely forgotten today, "Brother Louie" tells the taboo story of an interracial romance. The Hot Chocolate version is more explicit in its underlying message of racism even though this is an anti-racist song (I think or at least hope that's the case). I've included both versions below for your enjoyment.
Sing that "Louie Louie Lou-I" chorus loud and proud.
Listen to Brother Louie by Stories
Listen to Brother Louie by Hot Chocolate
Filed under: 1970s, Rock · Tags: #1, #1 hit, #1 song, 1973, Billboard number one hit, Brother Louie, Hot Chocolate, number one song, Stories