» 1970s, Rock » Black Betty by Ram Jam
September 14th, 2011 | Add a Comment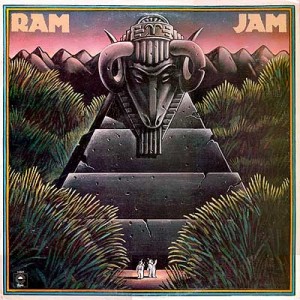 Editor's note: Jim Barton, our resident heavy metal expert, puts his own spin on the classic "Black Betty" by Ram Jam.
Although Michael has already written about Ram Jam and Black Betty, I also wanted to include it in this survey of rock one-hit wonders and heavy metal one-hit wonders since Ram Jam's debut album was on the fringes of metal and their second (and last) LP Portrait of the Artist as a Young Ram was a true heavy metal album that was ahead of its time, but more about that later.
In "Black Betty" we find one of the oddest songs ever to hit the Top 40, as it touches on just about every 1970s musical genre in less than four minutes.
Here we have 1: a remake of yet another old blues tune (this one by Leadbelly) that has 2: disco passages interspersed with 3: Emerson Lake and Palmer-style progressive rock parts complete with 4: drum solos.
Speaking of percussion, you'll hear plenty of 5: gongs, all doctored with lots of 6: phase-shifter. Yes, phase-shifter.
And there's some 7: wild guitar solos that might have just a bit of 8: a Southern rock flavor.
About all that's missing is a Barry Manilow-style "BIIIGGG FINISH!"
But hey, how many 1970s musical genres can you fit into a song less than four minutes long?
Listen to Black Betty by Ram Jam
The end result is a song that is strangely appealing in a schizophrenic way; I can only think of one other song that did something similar, a tune called "If I Were Britannia I'd Waive the Rules" by the bizarre Welsh band called Budgie, another band Metallica put on the map ("Breadfan" and "Crash Course in Brain Surgery").
The schizoid "Black Betty" was the only Top 40 hit for Ram Jam when it hit #18 on the Billboard Top 40 in 1977 and Ram Jam's debut album, Ram Jam, was also a decent seller. That success made Ram Jam a one-hit wonder, but it's not the band's only one-hit wonder connection. Guitarist Bill Bartlett was once a member of The Lemon Pipers whose lone Billboard Top 40 hit, "Green Tambourine," hit #1 for one week in early 1968, making The Lemon Pipers one-hit wonders.
Listen to Green Tambourine by The Lemon Pipers
Back to Ram Jam.
For Portrait of the Artist as a Young Ram, Ram Jam cranked up the guitars and the result is an entertaining, if flawed album that was years ahead of its time when it came out in 1978 (the album has a strange clattering mix that could make you think you just blew your woofers, plus the guitar soloing gets too carried away). Unfortunately, in that year, the public was apathetic to all but disco and insipid "Just the Way You Are"-style dreck and Portrait… was ignored; having one of the stupidest album covers in rock history was no help, either. (Go look. Yuck!)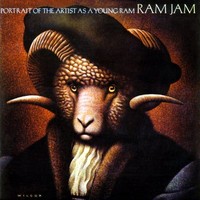 But, if you're a metal-album connoisseur seeking something unusual, who loves guitar solos that fill every empty space and who won't mind the weird mix, you should keep an eye out for this record and add it to your collection.
Buy Black Betty by Ram Jam
I'm a long-time student of the history of rock music and its performers, and my favorite branch of the rock music tree is heavy metal.
Filed under: 1970s, Rock · Tags: 1970s 1 hit wonder, 1970s one hit wonder, 1977, 1977 one hit wonder, Black Betty, Green Tambourine, heavy metal one hit wonder, Ram Jam, rock one hit wonder, The Lemon Pipers