» 1970s, Rock » All Right Now – Free
August 10th, 2011 | Add a Comment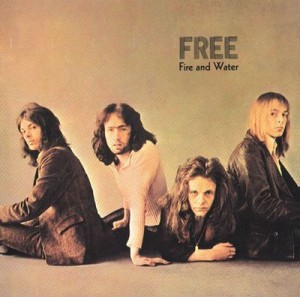 Free's heavy metal credentials are tenuous; "All Right Now" would not have been included in our history of metal one-hit wonders were it not for the Bad Company connections of two of this group's members, plus The Firm, another one-hit wonder featuring Paul Rodgers and Led Zeppelin's Jimmy Page with their one hit, "Radioactive."
"All Right Now's" six-minute album version featured one of the most expressive guitar solos in rock history and played by the late Paul Kossoff, which, alas, was hacked to pieces for the 45 single.
A giant hit, "All Right Now" did much better than just all right, peaking at Number 4 in 1970 and making Free a one-hit wonder. "All Right Now" went on to become one of the most played songs ever, with over 3 million spins on United States radio stations, alongside "Stairway to Heaven," "Light My Fire" and "Hotel California."
Listen to All Right Now by Free
But Free had a tumultuous career, never would have another Top 40 hit and by 1974, the band had fallen apart — twice.
Singer Paul Rodgers and drummer Simon Kirke would then team up with guitarist Mick Ralphs from Mott the Hoople and bassist Boz Burrell from King Crimson to form Bad Company, whose self-titled debut album was the first release on Led Zeppelin's brand-new Swan Song label (it was supposed to be Physical Graffiti, but problems with that album's elaborate cover art delayed its release).
Bad Company's, Bad Company, reached #1 on the LP chart, and several of Bad Company's subsequent albums (Straight Shooter; Run With the Pack; Desolation Angels) were also major sellers.
Amazing you can trace the beginnings of Bad Company's success all the way back to Free and "All Right Now."
Buy All Right Now by Free
I'm a long-time student of the history of rock music and its performers, and my favorite branch of the rock music tree is heavy metal.
Filed under: 1970s, Rock · Tags: 1970s one hit wonder, 1974, 1974 1 hit wonder, 1974 one hit wonder, 70s one hit wonder, All Right Now, Bad Company, classic rock, Free, heavy metal one hit wonder, Jimmy Page, Led Zeppelin, Paul Rodgers, Radioactive, rock one hit wonder, The Firm