» 1970s, Rock » 10:15 Saturday Night – The Cure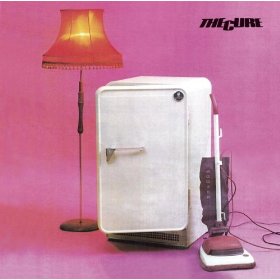 Editor's note: This song is not a one-hit wonder. In fact, "10:15 Saturday Night" never even charted on the Billboard Hot 100. Once in a while I write about songs that pop in my heads and become earworms (in other words, they lodge in my head and won't get out until I write about these songs).
"10:15 Saturday Night" is a brilliant song by a brilliant band that is not even remotely close to a one-hit wonder since they charted three songs on the Billboard Hot 100 ("Just Like Heaven" from 1987, "Lovesong" from 1989″ and "Friday I'm in Love" from 1992. All great songs from a great band. But none of them are as manic, as creepy and as brilliant as "10:15 Saturday Night."
Few songs strike me as frenetic, constrained, manic and morose as "10:15 Saturday Night" by The Cure. The original version from their 1979 release Three Imaginary Boys is simple concise madness.
It doesn't sound like a pop song or anything that should ever have become popular. But that little song that led to The Cure being signed to a record contract in 1978 is deservedly on most Cure fan's greatest hits lists.
I'm posting two live versions of this song.
Listen to 10:15 Saturday Night by The Cure
Buy "10:15 Saturday Night" from Three Imaginary Boys


You'll see a young and nearly unrecognizable Robert Smith fronting this post-punk band in all its innocent glory. Smith later evolved into the king of mope rock. But here he's just a teenager with a guitar. No makeup. No black baggy clothing. Just Smith, the song and the three-piece original version of The Cure. Classic darkness.
Matt Thurston, thanks for introducing me to this song years ago. It never really leaves my head for long.
Live version of "10:15 Saturday Night" by The Cure from 1982
Filed under: 1970s, Rock · Tags: 10:15 Saturday Night, 1979, Alternative Rock, New Wave, punk, Robert Smith, The Cure