» 1980s, Pop » You're a Friend of Mine – Clarence Clemons and Jackson Browne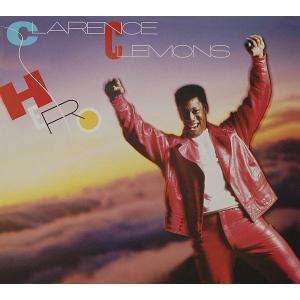 In 1986, Bruce Springsteen was the biggest (or one of the biggest) rock star in the world. Born in the USA had produced seven top-10 singles (a record that Springsteen shares with Michael Jackson's Thriller record and Janet Jackson's Rhythm Nation). People loved Springsteen and anyone associated with America's hardest-working rocker.
That made it the perfect time for Springsteen's long-time collaborator and saxophone player, Clarence Clemons, to release an album (Hero) and a single that captured and capitalized on the Springsteen zeitgeist.
The song was "You're a Friend of Mine" written by Narada Michael Walden and Clemons didn't just rely on his sax playing and singing voice to sell the song. Nope, he brilliantly pulled in Jackson Browne who was also riding high having placed three songs in the Billboard Top 40 in the past six years. And to add even more celebrity mojo to the mix, Clemons and Browne threw in Daryl Hannah to sing backup vocals (she was Jackson Browne's girlfriend at the time). Yeah, the same Daryl Hannah who first became famous in the Ron Howard film, Splash in the early 1980s. Didn't know she sang? Neither did we. But the video is proof.
It's a "bromance" song. Because even though Hannah makes a guest appearance, this song is really about how Clemons and Browne like each other. A lot. Really a lot.
Click here to the read the lyrics of "You're a Friend of Mine"
Listen to "You're a Friend of Mine by Clarence Clemons
The song itself? A breezy little pop song that is easy on the ears and easy to forget. But in 1986, it was memorable enough to hit #18 on the Billboard Hot 100. Plus, VH1 named it #100 on VH1's 100 Greatest One Hit Wonders of the 80s.
It's one of the few one-hit wonders that features a saxophone player as the primary artist. For another example, listen to "Just the Two of Us" by Grover Washington Jr. featuring Bill Withers.
Filed under: 1980s, Pop · Tags: 1986, Bill Withers, Bruce Springsteen, Clarence Clemons, Daryl Hannah, Grover Washingon Jr., Jackson Browne, Just the Two of Us, Michael Jackson, Narada Michael Walden, Thriller, You're a Friend of Mine