» 1970s, Pop » Wham Bam Shang-a-Lang – Silver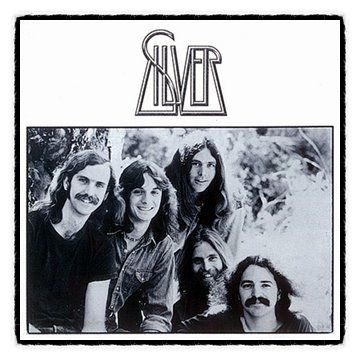 This gibberish could only have become a hit in the 1970s. Wham Bam Shang-a-Lang? Are you serious?
What does Wham Bam Shang-a-Lang possibly mean?
Listen to the first verse and it appears Wham Bam Shang-a-Lang means the couple needs to stay together. Or go grocery shopping. Or file their taxes. I'm unsure at this point.
Verse two seems to imply things are not as they seem even though "baby has been so good to me" but "please don't make it what it's not."
Why? Because the singer clearly says he "will tell you what we've got."
And what they've got is a Wham Bam Shang-a-Lang and a sha-la-la-la-la thing.
Perfectly clear at this point, right? They own a pet rock together. Or a bell-bottom recycling store. Or a Chevy van (intentional Sammy Johns reference there).
Third verse it looks like it's time to say goodbye. They are breaking up!
The chorus now says "We had a Wham Bam Shang-a-Lang and a sha-la-la-la-la thing." Notice the past-tense had in the chorus.
This sacred union is suddenly broken. Such a pity.
Was this a one-night stand? To quote Seinfeld, did the singer just "Ya-da-ya-da sex?"
The world may never truly know.
But they did know enough about this breezy 1970s soft rock song to push Wham Bam Shang-a-Lang to #16 on the Billboard Top 40 in 1976, which turned Silver into one-hit wonders.
Listen to Wham Bam Shang-a-Lang by Silver
Now here's some bonus trivia for you about this country rock band. It featured a future member of the Grateful Dead (Brent Mydland), the brother of one of the original Eagles (Bernie Leadon's brother Tom Leadon). Plus, the album was designed by a young Phil Hartman. Yes, the same Phil Hartman who became deservedly famous as a Saturday Night Live cast member in the 1990s. Hartman also designed album covers and logos for Crosby, Still and Nash and Poco, among others.
Silver released a single album and called it a day. But you have to admit, while the lyrics are pure 1970s silliness, the chorus will stay in your head for days.
Buy Wham Bam Shang-a-Lang by Silver
Filed under: 1970s, Pop · Tags: 1970s 1 hit wonder, 1970s one hit wonder, 1976, 1976 one hit wonder, 70s one hit wonder, breezy, Brent Mydland, Chevy Van, country rock, Sammy Johns, Saturday Night Live, Silver, Soft Rock, The Eagles, Wham Bam Shang-a-Lang