» 1990s, Pop » Walking in Memphis – Marc Cohn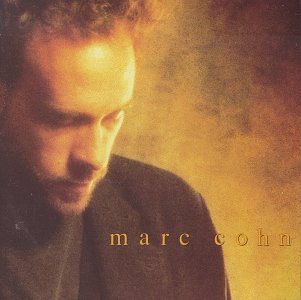 The curse of the "Best New Artist" Grammy Award has plagued more than one one-hit wonder. These artists receive the award with great promise ahead. Then, nearly as quickly as they became famous, they disappear, never to grace the Grammy stage (and often the airwaves) again.
Marc Cohn is a proud member of that crew thanks to his 1991 hit song, "Walking in Memphis" that reached #13 on the Billboard Hot 100.
Cohn was part of the second wave of singer-songwriters who graced the airwaves in the late 1980s and early 1990s. One-hit wonder artists like Shawn Colvin (remember "Sunny Came Home") and Suzanne Vega (remember DNA's remixed version of Tom's Diner) as well as Mary Chapin Carpenter, David Wilcox, John Gorka and others all had a few really good years in the spotlight (at least the small-venue spotlight) at the same time Kurt Cobain and Pearl Jam unleashed the grunge revolution.
Both musical styles experienced unceremonious, untimely deaths and Cohn, along with others went from playing large halls to small clubs to school auditoriums.
But Cohn's signature song has a life of its own thanks to cover versions by Cher in 1995, country band Lonestar in 2003 and easy-listening/big-band crooner Paul Anka in 2007. And radio. Radio stations still love "Walking in Memphis." So the royalty checks continue to roll in.
Click to read "Walking in Memphis" lyrics
We liked Cohn's first record titled Marc Cohn. Besides "Walking in Memphis," the record also included a great car song in "Silver Thunderbird" and a great train song titled "Ghost Train." Plus, for all you James Taylor fans, Cohn sang a duet with the father of all singer-songwriters on "Perfect Love." And we're certain "True Companion" is still played at weddings nearly ever week. Which brings us full circle, because Cohn was discovered playing a New York City wedding and his distinctive voice and songwriting was enough to persuade Atlantic Records to sign the man to a record deal.
Cohn dropped out of the spotlight soon after he received his cursed 1992 Grammy Award and didn't re-emerge in most people's minds until he was shot in the head during a failed robbery following a concert with Suzanne Vega in August 2005. Fortunately, Cohn survived and remains married to ABC News journalist and former ABC Evening News anchor, Elizabeth Vargas.
We still like "Walking in Memphis" for its well-placed references to Elvis and Al Green. For that alone we give it bonus points on the one-hit-ometer.
Listen to "Walking in Memphis"
Walking in Memphis - Marc Cohn
Buy Walking in Memphis by Marc Cohn
Filed under: 1990s, Pop · Tags: 1991, Best New Artist Grammy Award, one hit wonder, Pearl Jam, Shawn Colvin, singer songwriter, Suzanne Vega, Walking in Memphis