» 1980s, Pop » The Politics of Dancing – Re-Flex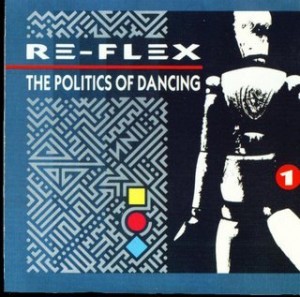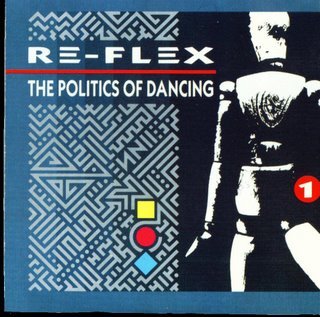 The world needs more synthesized drums. At least that was the sentiment when Re-Flex released "The Politics of Dancing" in 1983.
"The Politics of Dancing" is one of the definitive new wave songs of the early 1980s with its mix of mildly distorted guitars, British-accented vocals, soaring synthesizers and the distinctive Simmons Drum kit.
Love the antiquated sound of synthesized drums. The Simmons SDS-V with its octagonal design became the go-to electronic drums for bands and artists as diverse as Duran Duran, Saga, Howard Jones, Rush, Talk Talk, A Flock of Seagulls and countless other '80s new wave bands.
Watch "The Politics of Dancing" video and you'll see the Simmons drums in all their synthesized glory.
Watch "The Politics of Dancing" by Re-Flex
Originally released in 1983, "The Politics of Dancing" was the title track to the debut album by Re-Flex. A great little pop song, it entered the charts in 1984 and reached #24 on the Billboard Top 40 and #28 in the United Kingdom.
True to 1980s new wave form, the extended remix was an even bigger hit, becoming a smash in dance clubs and the first 12-inch single by a British band to top the American dance charts.
Re-Flex toured and even opened shows for The Police at the peak of the former band's fame. But long-term success proved elusive and Re-Flex became a one-hit wonder footnote. Years later, however, "The Politics of Dancing" sounds as 1980s awesome as ever and makes regular appearances on 1980s compilations and playlists.
Play this one loud and drum on your desktop to simulate that old synthesized drum sound that, like Re-Flex, died a premature death and now sounds almost quaint.
Filed under: 1980s, Pop · Tags: 1983 1 hit wonder, 1983 one hit wonder, 1984 1 hit wonder, 1984 one-hit wonder, New World Man, On the Loose, Re-Flex, Rush, Saga, Simmons drums, synth rock, synthesized drums, Synthpop, synthpop one hit wonder, The Politics of Dancing