» 1980s, Pop » The Clapping Song – Pia Zadora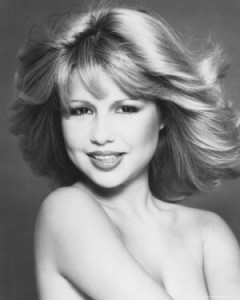 While some some one-hit wonders become enduring catchphrases and even cliches (think of how many people have quoted Bobby McFerrin's one-hit wonder "Don't Worry Be Happy" since it hit the charts in 1988), some chart hits are better off dead.
Songs like "The Clapping Song" by Pia Zadora is on our growing list of the worst one-hit wonders ever. C'mon, this is a really bad cover version. How bad is it? Well, no one sells the album it comes from (Pia)–even on the internet. You can't find a photo of the album cover either. That's a pretty good sign. Then again, you could just watch the video or listen to the song and decide for yourself.
Click to hear more of the worst one-hit wonders ever
Listen to "The Clapping Song" by Pia Zadora
Pia Zadora was born in Hoboken, New Jersey and spent much of her early career trying to balance a dual-career as a singer and actress. Her big brush with fame came in the early 1980s when she appeared in many adult magazines and starred in the critically blasted Butterfly, a creepy father-daughter movie with an incest sub-plot. Did we mention the movie was creepy?
Amazingly, she won a Golden Globe award as "Best New Star of the Year" for her role in that creep show. She also won "Worst Star of the Year" by the Golden Raspberry Awards (you know them as "The Razzies"). Yin meet yang.
Recognizing that she was at about 13 minutes into her 15 minutes of fame, she released an awful cover of "The Clapping Song" to an audience that was so enamored with Pia that they pushed the song all the way to #36 on the Billboard Top 40 in 1983.
Trust me, it's awful. It's a shame too, because "The Clapping Song" is a fun little ditty first made famous by Shirley Ellis. To my ears, it sounds like Pia was asleep when she recorded her version of the song. Ellis sounds like she's breaking it down for a new generation of dancers. Her version reminds me of the Maybelle character in John Waters' Hairspray. A way better version. Compare the two songs below and prepare to cringe as you hear Pia butcher "The Clapping Song."
By the way, Shirley Ellis also recorded "The Name Game." Remember these lyrics?
Shirley! Shirley, Shirley bo Birley Bonana fanna fo Firley
Fee fy mo Mirley, Shirley!
Listen to "The Clapping Song" by Shirley Ellis
Listen to "The Name Game" by Shirley Ellis
Filed under: 1980s, Pop · Tags: 1983, Bobby McFerrin, Don't Worry Be Happy, pia zadora, worst one hit wonders