» 1980s, Pop » Sweet Baby – Stanley Clarke and George Duke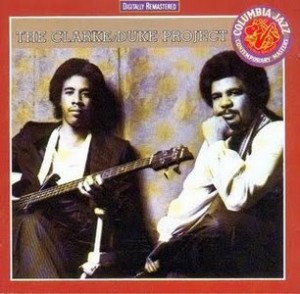 One of the things we like most about writing about one-hit wonders is hearing long-forgotten songs for the first time in years.
"Sweet Baby" by Stanley Clarke and George Duke is a great example of a song that was popular for a short time, then disappeared from the charts. But listening to it today, the song is remarkably fresh. Well, maybe not fresh, but it's definitely enduring. It's that kind of early '80s soul ballad that features a clean mix of keyboard and vocals and would sound great on a "soft hits" format radio station today.
Fact is, however, soft hit stations don't play "Sweet Baby" anymore. And that's a shame, because we still like the song a great deal.
It features jazz/fusion pianist George Duke on piano and lead vocals and Stanley Clarke on bass. Clarke is a bass-playing legend among players. His picking and popping style are distinctive and have influenced countless kids to pick up the bass guitar. Both guys are known much more for their body of work in the jazz world than anything they produced as the Clarke/Duke project.
But "Sweet Baby" hit #19 on the Billboard Top 40 in 1981, which turned both Stanley Clarke and George Duke into one-hit wonders.
More than anything, this song makes us wonder why George Duke isn't a more famous singer. We've always known the man can play. But George Duke can sing!
Regardless, enjoy "Sweet Baby" and a return to the soft, soulful hits of 1981.
Listen to "Sweet Baby" by Stanley Clarke and George Duke
Filed under: 1980s, Pop · Tags: 1981, ballad, forgotten one-hit wonder, Jazz, one hit wonder love song, one-hit wonder ballad, Soul