» 1980s, Pop » Stay the Night – Benjamin Orr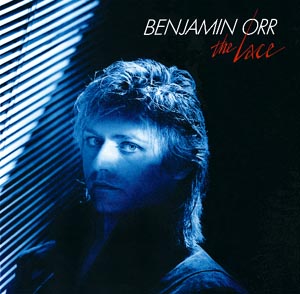 The Cars are back. Yes, the original version of The Cars, one of the seminal New Wave bands, is releasing their first record since 1987's Door to Door.
That's good news for fans of the band since the record, Move Like This, essentially sounds like their late 1970s or early 1980s classics like The Cars and Candy-O.
The sad news is that it's the original Cars lineup, minus one key member: bass player Benjamin Orr who died of pancreatic cancer in 2000, long before there was any possibility of a Cars reunion.
If you know The Cars, you know that Ric Ocasek was the genius songwriter behind the band. He also sang lead vocals on nearly every cars hit, with three key exceptions: "Just What I Needed" from The Cars, "Let's Go" from Candy-O and "Drive" from Heartbeat City. That's Benjamin Orr behind the microphone on three of The Cars' biggest hits. In fact, "Drive" is the band's highest-charting American song and biggest international hit, reaching #3 on the Billboard Top 40 back in 1984.
Click to hear more new wave one-hit wonders
When The Cars broke up in 1988, Ocasek and Orr went their separate ways and both scored solo hits, which also turned both men into one-hit wonders.
Ric Ocasek's "Emotion in Motion" was the first hit, when it reached #15 on the Billboard Top 40 in 1986. The Cars were technically still a band, but in name only.
One year later, "Stay the Night" by Benjamin Orr reached #24 on the Billboard Top 40 in 1987 making Benjamin Orr a one-hit wonder.
Click to hear more one-hit wonder ballads
One band (The Cars), two one-hit wonders. Impressive stuff, fellas. Best of luck on the new tour, which starts May 10, 2011, the same day Move Like This is released.
Listen to Stay the Night – Benjamin Orr
Buy Stay the Night – Benjamin Orr
Buy The Cars Greatest Hits and other Cars Albums
Filed under: 1980s, Pop · Tags: 1987, ballad, Benjamin Orr, Emotion in Motion, New Wave, one hit wonder love song, one-hit wonder ballad, Ric Ocasek, Stay the Night, The Cars