» 1970s, Pop » Seasons in the Sun – Terry Jacks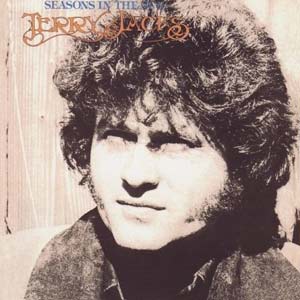 As a little kid, I thought "Seasons in the Sun" was the saddest song ever written. It starts with these attention-grabbing lyrics:
Goodbye to you/My trusted friend
We've known each other/since we were nine or ten
Together we've climbed hills and trees
Learned of love and A-B-C's
Skinned our hearts and skinned our knees
Ok, it's a cute song about kids going away to school. Or changing elementary schools. Or leaving for summer camp.
But then things suddenly take a turn for the worse:
Goodbye my friend it's hard to die
When all the birds are singing in the sky
Hard to die? Someone is dying? The singer is dying? What is this peppy little pop song trying to say?
And just like that you are glued to the radio (or iPod) as you listen to this post-pubescent passion play.
And in the midst of all this sadness comes this earworm-worthy chorus that you hear once and can sing the rest of your life:
We had joy, we had fun
We had seasons in the sun
But the hills that we climbed
Were just seasons out of time
Joy. Fun. Seasons in the sun. What a great song for a funeral. But that's what "Seasons in the Sun" is all about; the impdending death of the singer from some unspoken illness.
As a kid I immediately wondered: is the singer really going to die? Is the singer of this song already dead?
Let me quickly dispel some rumors and reveal the meaning of "Seasons in the Sun."
1. Terry Jacks did not write "Seasons in the Sun"
2. Terry Jacks did not die soon after singing "Seasons in the Sun"
But here's where things get interesting: the writer of the song, Belgian singer-songwriter Jacques Brel, did die of cancer in 1978 after enjoying many seasons in the sun.
So how did Terry Jacks end up recording a song written by a Belgian songwriter in 1961 and turn it into a monster Billboard hit in 1973? Dumb luck, we think.
You see, Jacks heard a recording of the song by The Kingston Trio from the 1960s. He loved the song but never recorded it until The Beach Boys started an ill-fated recording of "Seasons in the Sun" that they never finished. So Jacks revised the lyrics, recorded the song and released it on his own label.
That early 1970s "indie" recording ultimately sold six million records worldwide and earned Terry Jacks the #1 position on the Billboard Hot 100 for three weeks in 1974. That makes Jacks and "Seasons in the Sun" a one-hit wonder. And this song lives on in our minds as one of the saddest yet happiest songs about death ever to grace the top of the Billboard charts.
What's it all about? We're not exactly sure. But we think it has something to do with appreciating what you have while you have it. Or something like that.

Click to read the "Seasons in the Sun" lyrics
Filed under: 1970s, Pop · Tags: #1 hit, #1 song, 1974, ballad, Billboard number one hit, death, Kingston Trio, one hit wonder, sad song, summer one-hit wonders, Terry Jacks