» 1980s, Pop » Sausalito Summernight – Diesel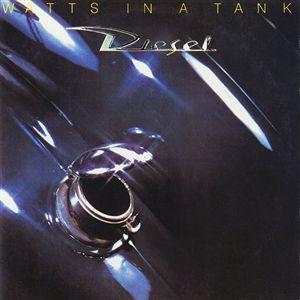 Another Dutch one-hit wonder. I have to admit a curious fascination with these bands from the Netherlands that manage to crossover and reach the Billboard Top 40 with their subversive hits.
Subversive, you ask? What's so subversive about a Dutch band crossing over?
Nothing I say, except these bands sound more American than most American bands in their era. Take "Sausalito Summernight" by Diesel as a case study.
I've checked a map and Sausalito is nowhere to be found in the Netherlands. Or Europe for that matter.
Sausalito lies a short drive across the Golden Gate Bridge. Just outside of San Francisco. It's a beautiful waterfront community and well worth singing about. I'm pretty certain, however, that most listeners though Diesel was an American band like Player or Ambrosia or Average White Band (oh wait, they were Scottish but also sounded amazingly American) when they listened to "Sausalito Summernight" on their FM radios with the windows down and visions of San Francisco dancing through their heads.
Listen to "Sausalito Summernight" by Diesel
Not that there's anything wrong with that. I'm sure American bands have sung about the charms of the Netherlands as well. I was simply shocked when I discovered this American-sounding band was another I could add to a growing list of Dutch one-hit wonders, right along with the worthy company of "Venus" by Shocking Blue, "Hocus Pocus" by Focus and "Deeper Shade of Soul" by Urban Dance Squad.
The band history of Diesel is typical of one-hit wonders. They hit it big on their first album (Watts in a Tank) as "Sausalito Summernight" reached #25 on the Billboard Hot 100 in November 1981. They released a few more records, then promptly broke up. Nothing surprising there.
What is surprising is the fact that Diesel's original drummer and bass players (Frank Papendrech and Pim Koopman respectively) died of heart attacks within one week of each other in November 2009. That's simply bizarre.
I've always loved "Sausalito Summernight." It's #2 on our list of the "Best Dutch One-Hit Wonder Songs."
Read: The Best Dutch One-Hit Wonder Songs
Buy "Sausalito Summernight" by Diesel
Filed under: 1980s, Pop · Tags: 1981, Deeper Shade of Soul, Diesel, Dutch one hit wonder, Focus, Hocus Pocus, one hit wonder, Pop, Rock, Sausalito Summernight, Shocking Blue, summer one-hit wonders, Urban Dance Squad, Venus