» 1970s, Pop » Ring My Bell – Anita Ward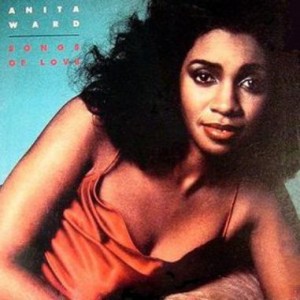 "Ring My Bell" is one of many disco one-hit wonders. And like many disco one-hit wonders, once this song by Anita Ward left the charts, so did people's desire to buy Ward's music.
She never again charted.
But "Ring My Bell" lives on loud and strong.
In fact, it's one of many 1970s disco one-hit wonders that still has legions of fans today. Songs like "The Hustle" by Van McCoy or "TSOP (The Sound of Philadelphia)" by MFSB. Classics then. Classics now.
You can't say the same thing for utter dreck like "Disco Lucy (I Love Lucy Theme)" by Wilton Place Street Band or "Spring Rain" by Bebu Silvetti. By all means, please listen to those songs now and shudder at their sheer awfulness. If you want to write an awful disco song when you grow up, these songs can be your blueprint.
Click to hear more disco one-hit wonders
Meantime, enjoy "Ring My Bell" by Anita Ward, a song that hit #1 on the Billboard Top 40 in 1979 making Anita Ward a one-hit wonder.
Click to hear other Billboard number-one hit one-hit wonders
Listen to Ring My Bell by Anita Ward
The song also hit #1 in Canada and England as well. Ward's music career ended nearly as quickly as it began. Sure, she has appeared multiple time over the years in disco shows and on lots of disco compilations. Deservedly so, since "Ring My Bell" still sounds oh so good.
Ding a ling.
Filed under: 1970s, Pop · Tags: #1 hit, #1 song, 1979, 1979 1 hit wonder, 1979 one hit wonder, Anita Ward, Billboard number one hit, disco one hit wonder, number one song, Ring My Bell