» 1980s, Pop » Puttin' on the Ritz – Taco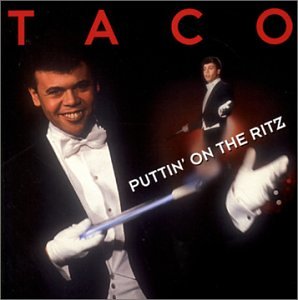 Yet another Dutch one-hit wonder has come to our attention. Who would have guessed the Netherlands has given the world four American one-hit wonders?
See our list of the Best Dutch One-Hit Wonder Songs
Today's wooden-shoe-wearing wonder is none other than the artist with the Mexican food namesake, Taco.
Don't remember Taco? We can understand if you've forgotten his name. But we're certain you remember his hit "Puttin' on the Ritz" from 1983. It's his nod to the Irving Berlin-penned hit Fred Astaire first made famous in the 1930 musical also named Puttin' on the Ritz.
Even though the song was released in the 1980s – an era where screeching guitar solos were as common as big hair and spandex clothing – Taco went with an understated tap-dance solo.
Classy.
But is his version of "Puttin' on the Ritz" a classic? I'm mixed on this. On the one hand, it's an immediately recognizable one-hit wonder. It was hugely popular, reaching #4 on the Billboard Top 40 in 1983. And Vh1 named it #53 on their list of the 100 Greatest One-Hit Wonders of the 80s. And Sirius XM Radio named it the #1 Turkey of the 1980s on their Big 40 "Turkeys" of the 1980s countdown.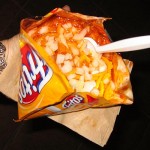 On the other hand, this is a song I rarely want to hear more than once every five years. I enjoy it the same way we enjoy a late-night hot dog binge/Frito-pie extravaganza at 7-11. It's good going down. But something doesn't quite sit right and 20 minutes later you question your reasons for subjecting yourself to such torture.
Click to hear more of the World's Worst One-Hit Wonders
"Putting on the Ritz" isn't the worst. But it's bad, really bad. And it's not going to become the ringtone on my cellphone any time soon.
Taco went on to record many records, but none ever again as popular as "Puttin' on the Ritz."
Dance to Puttin' on the Ritz by Taco
Filed under: 1980s, Pop · Tags: 1983, 1983 1 hit wonder, 1983 one hit wonder, Deeper Shade of Soul, Diesel, Dutch one hit wonder, Focus, Hocus Pocus, one hit wonder, Sausalito Summernight, Shocking Blue, Taco, Urban Dance Squad, Venus, worst one hit wonders