» 1980s, Pop » Precious to Me – Phil Seymour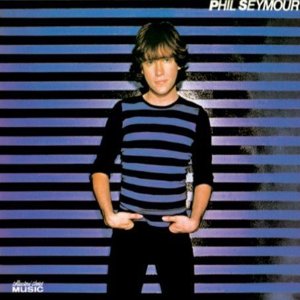 Some one-hit wonders are forgotten nearly as soon as they are released. Sometimes that's a good thing (does the world ever need to hear "Pac Man Fever" on the radio again?). I'll argue against cruel and unusual punishment.
In the case of Phil Seymour's "Precious to Me," it's a shame. Because Phil Seymour was an artist who deserved more popular praise than he ever received before his untimely death from lymphoma in 1993.
Seymour first hit the Billboard Hot 100 with the Dwight Twilley Band in 1976 with "I'm on Fire." It's a great little song and if you're a fan of power pop, I'm certain you'll enjoy any and all of Dwight Twilley's records. I wish I could add Twilley to this one-hit wonder collections, but he also hit the Billboard Top 40 in 1984 with "Girls." So the Twilley band is technically a two-hit wonder.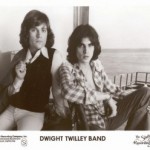 Phil Seymour and Dwight Twilley founded the Dwight Twilley Band together and played all the instruments themselves. Seymour handled drums, bass, guitar and lead and backing vocals. Impressive stuff, indeed. The boys recorded two albums before Seymour left in 1978 for a solo career. Critics loved the Dwight Twilley Band. Listeners and record buyers ignored them.
Phil Seymour Hits the Top 40 in 1981
Over the next few years, Seymour played with a number of bands (including 20/20 who released a classic power pop album that is worth hearing). Finally, in 1981, he released a song that hit the charts and brought Seymour fleeting recognition. At least "Precious to Me" was popular enough to be featured on the fondly remembered TV show, Solid Gold. I've included the video so you can relive Solid Gold in all its cheesy goodness. It also hit #22 on the Billboard Top 40 making Phil Seymour a one-hit wonder.
Click here to read "Precious to Me" lyrics
Listen to Precious to Me by Phil Seymour
Seymour never received the appreciation his Beatles-like singing, songwriting and playing deserved. Dwight Twilley continues to perform but refuses to sing or play any of the songs Seymour sang when the Tulsa boys were together in the 1970s. That's a pretty good tribute right there.
Buy Precious to Me by Phil Seymour
Filed under: 1980s, Pop · Tags: 1981, forgotten one-hit wonder, Pac Man Fever, Phil Seymour, Pop, Power Pop, Rock, Rocky Burnette, Tired of Toeing the LIne, two hit wonder