» 1970s, Pop » Play That Funky Music – Wild Cherry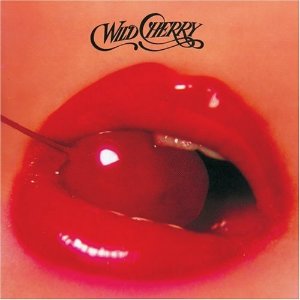 It's time to honor one of the all-time classic one-hit wonders.
"Play That Funky Music" by Wild Cherry sounded amazing when it was released in 1976 and still sounds amazing today. It's white-boy funk at its finest and makes people shake their booties, even if they detest 1970s music.
Ask any songwriter and it's likely they'll tell you that one or two of their best songs were written in a fit of inspiration. While it's true that songwriting (like just about any other task) is 10-percent inspiration and 90-percent perspiration, when that 10-percent of genius hits, you have to capture it at that exact moment.
That's the story with "Play That Funky Music." In 1975, disco was taking over dance floors. For a band of white boys from Ohio who started their careers playing rock 'n' roll, funky dance music was a whole 'nother 'thang.
Listen to Play That Funky Music by Wild Cherry
After being repeatedly pestered by black audience members to play some funky music at gigs around Pittsburgh, drummer Ron Beitle uttered the now-famous phrase: "Play That Funky Music, White Boy." Inspired, singer and guitarist Rob Parissi started writing the song on a notepad borrowed from the bartender.
Five minutes later, "Play That Funky Music" was finished. The band entered the studio to record the song and the recording engineer was so impressed, he pitched the song and group to Sweet City Records, which was distributed by Epic/CBS. They signed the group, and "Play That Funky Music" was released as a single in 1976, reaching number one on the Billboard Top 40 and transforming Wild Cherry into a one-hit wonder. The song lingered at #1 for three weeks. For many listeners today, it's still in their top 10 of disco hits.
Click to hear more disco one-hit wonders
Wild Cherry was named Best Pop Group of the Year by Billboard Magazine. They received an American Music Award for Top R&B Single of the Year. But the biggest honor came with the Grammy Award nominations for Best New Vocal Group and Best R&B Performance by a Group or Duo. They didn't win. But they did join an illustrious list of Grammy Award one-hit wonders. And "Play That Funky Music" is #73 on Billboard's list of the top-selling 100 songs of all time. Impressive.
Click to hear other Billboard number-one hit one-hit wonders

Click to hear more Grammy Award one-hit wonders
The band never again reached the Billboard Top 40. But they do have two other one-hit wonder connections. Guitarist/vocalist Donnie Iris joined the band for their fourth and final album. Iris also performed on "The Rapper" by Jaggerz. And he had his own one-hit wonder for "Ah Leah" in 1980. Amazing.
Filed under: 1970s, Pop · Tags: #1 hit, #1 song, 1970s one hit wonder, 1976, Ah Leah, Billboard number one hit, disco, disco one hit wonder, Donnie Iris, funk, Grammy Award, number one song, Play That Funky Music, The Jaggerz, The Rapper, two time one hit wonder, Wild Cherry