» 1970s, Pop » Oh Babe What Would You Say – Hurricane Smith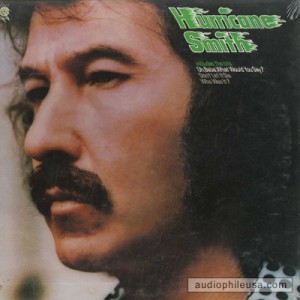 Author's note: Let's take a break from heavy metal one-hit wonders and take a look at this little ditty, almost forgotten now but when it was a hit, it was one of those songs that embedded itself in your ear like an annoying mosquito, and you just couldn't get the stupid thing out of your head.
The seed for this article was sown during an overnight trip I took recently, and as I pulled out of the motel driveway for home, this song, which I hadn't heard in years, came over the car radio. "THERE's a classic one-hit wonder," I said, and I e-mailed Michael about it when I got home. He suggested I write the article instead, so without further ado, let's celebrate "Oh Babe What Would You Say" by Norman "Hurricane" Smith.
Bad-film fans love nothing more than to laugh at the disasters Hollywood keeps shoving onto the screen. Every year brings a new crop of unintentionally hilarious movies that offer stupid dialogue, cheesy special effects, inane plot twists and horrible "acting" that leave audiences wondering how a film studio can waste so much time and money making such utter garbage.
Hurricane Smith's "Oh Babe What Would You Say?" is the 45-rpm counterpart to one of those movies: so flat-out awful it's good. Perhaps a candidate for our list of worst one-hit wonders perhaps?
Listen to Oh Babe What Would You Say by Hurricane Smith
What makes it more bizarre is that Norman Smith engineered and produced early albums by The Beatles and Pink Floyd before changing his name to Hurricane Smith and becoming a recording artist. So the man had legitimate rock 'n' roll credentials, none of which are evident on this tune.
My guess is that the hokey-jokey "Oh Babe What Would You Say?" was supposed to be a revival of old-timey British dance-hall music. (OK, whatever.)
Instead, the over-enthusiastic ham-fisted strings, flat, off-key vocals and saxophone playing that sounds like somebody raping a goose turn this song into an unintentional howl. With all the subtlety of a Category 3 hurricane, "Oh Babe What Would You Say?" stormed up the Hot 100 and into our unwilling heads, peaking at Number 3 on the Billboard charts and making Hurricane Smith a one-hit wonder and proving that the pop chart can be one of the goofiest places on the planet along with Area 51 and Washington, DC.
Listen: Hear more of the worst one-hit wonders ever
Smith never again reached the Billboard Top 40. But he continued recording and in 2004 released a new CD titled From Me To You that featured updated recordings of his biggest hits including "Don't Let It Die" and "Oh Babe, What Would You Say?" Remarkably, members of Pink Floyd and Sir Paul McCartney all penned messages within the liner notes.
Hurricane Smith died in 2008 in East Sussex, England. He was 85 years old.
Now if you'll excuse me, I've got to go crank up some vintage Black Sabbath and get this silly Hurricane Smith song out of my head.
Buy Oh Babe What Would You Say by Hurricane Smith
Filed under: 1970s, Pop · Tags: 1970s 1 hit wonder, 1970s one hit wonder, 1972 1 hit wonder, 1972 one hit wonder, British, British one-hit wonder, cheesy ballad, cheesy song, Hurricane Smith, Norman Hurricane Smith, novelty hit, novelty song, Oh Babe What Would You Say, Pink Floyd, The Beatles, worst one hit wonders