» 1980s, Pop » My Girl (Gone, Gone, Gone) – Chilliwack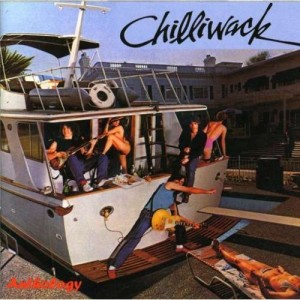 Chilliwack is playing in my head once again. It must be 1981. I was in junior high. MTV was brand new. This song was HUGE.
The hook is devastatingly simple: "Gone, gone, gone she's been gone so long/She's been gone, gone, gone so long/Gone, gone, gone she's been gone so long/wonder if I'm ever gonna see my girl"
Read the "My Girl (Gone, Gone, Gone)" lyrics
Admit it. You loved the song. I still love the song. I like to imagine Toto snuck into the studio for a secret meeting with Foreigner and covertly birthed this gem of a song that hit #22 on the Billboard Hot 100 and #1 in Canada. Sadly, it is mostly forgotten on the airwaves today–unless you've stumbled upon a "Lost Hits of the 80s" weekend.
They followed up "My Girl" with a song called "I Believe" that hit #33 on the Billboard Hot 100, which makes Chilliwack a two-hit wonder band. But since the only song you likely know from Chilliwack is "My Girl," we're counting them as legitimate one-hit wonders.
Click to listen to more Canadian one-hit wonders
Actually, Chilliwack was a Canadian band with a man named Bill Henderson at the center of the action. His claim to fame besides this song? His daughter, Camille Henderson, sang with Sarah McLachlan for a few years in the mid-1990s. I remember Sarah introducing Camille at a show as the daughter of the lead singer from Chilliwack. She was met with thunderous silence as people searched their minds for any germ of a memory about this mysterious Chilliwack band. Sarah and Chilliwack are Canadians. They've got to look out for each other. Respect.
Regardless, "My Girl (gone, Gone, Gone)
" is, was and will always remain a great slice of early 80s pop.
Hear "My Girl (Gone, Gone, Gone)"
My Girl (Gone, Gone, Gone) - Chilliwack
Filed under: 1980s, Pop · Tags: 1981, Canada, Canadian band, Canadian one-hit wonder, Chilliwack, Foreigner, one hit wonder, Pop, Sarah McLachlan, Toto, two hit wonder