» 1980s, Pop » Love You Like I Never Loved Before – John O'Banion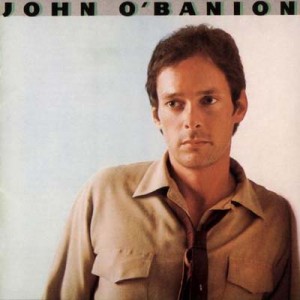 "Love You Like I Never Loved Before" by John O'Banion comes to us directly from the Hall and Oates, Toto, Queen, Joey Scarbury and Frankee and the Knockouts production early 1980s songbook.
The pounding piano is straight from Toto's first hit, "Hold the Line" with some sly nods to Daryl Hall's piano pounding on "Kiss on My List."
The soaring vocals have a touch of two-hit wonders Frankee and the Knockout's vocal stylings on their biggest hit, "Sweetheart."
The "no I never" backing vocals would sound perfect on any Queen song circa 1975-1979.
The general production evokes memories of "Theme from America's Greatest Hero (Believe It or Not)" by Joey Scarbury, though O'Banion exhibits more singing chops.
Emulation can be a very smart move in pop music.
But draw a little too close to the source and people may simple assume they are hearing yet another song by Hall and Oates or Toto instead of a new guy named John O'Banion.
Listen to Love You Like I Never Loved Before by John O'Banion
http://youtu.be/lKHk3lhkgBQ
So they buy the latest record from those guys and never even learn John O'Banion even exists, which quickly moves those newly pressed records from the "New Release" bin to the "Cutout Bin" where rock 'n' roll dreams died a slow, painful death in grocery stores throughout much of the 1980s.
"Love You Like I Never Loved Before" by John O'Bannion reached number 24 on the Billboard Top 40 in 1981. Years later, it's a forgotten one-hit wonder.
Hear more: Forgotten one-hit wonders
O'Bannion never again charted but his song, "I Don't Want To Lose Your Love," which was recorded by country artist Crystal Gayle on her 1983 album, Cage The Songbird, reached #2 on the the Billboard country music charts. Royalty check.
O'Banion continued to sing and act but died just before his 60th birthday from injuries sustained when he was hit by a car in New Orleans, Louisiana.
Buy Love You Like I Never Loved Before by John O'Banion
Filed under: 1980s, Pop · Tags: 1981, 1981 1 hit wonder, 1981 one hit wonder, forgotten one-hit wonder, greatest american hero, Joey Scarburry, Joey Scarbury, John O'Banion, Love You Like I Never Loved Before, one-hit wonder ballad