» 1980s, Pop » Love Plus One – Haircut 100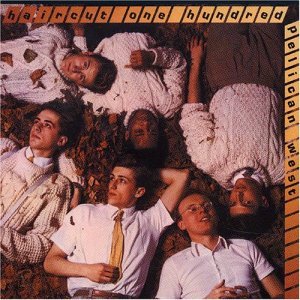 "Love Plus One" by Haircut 100 may be the peppiest, jingliest and happiest one-hit wonder ever. This song oozes pure joy. Every instrument sounds happy to be part of the sound. The soaring saxophone. The jing-jing-jing-jing of the electric guitar. The big crash cymbals in the chorus. And the ultra-rare use of the marimba in a song. Of course, marimba always reminds us of Starbuck's #3 Billboard hit, "Moonlight Feels Right." Best marimba solo ever.
Favorite lyrics? I have to go with:
Ay ah ah ah ah ah
Ay ah ah ah ah ah
Then I call
Ring (ring) ring (ring) ring (ring) ring (ring)
La la love plus one
Ring (ring) ring (ring) ring (ring) ring (ring)
It takes moxie to write such a simple chorus. And even though it makes little sense, in the context of the song, it's a perfect sing-along chorus.
Click to read "Love Plus One" lyrics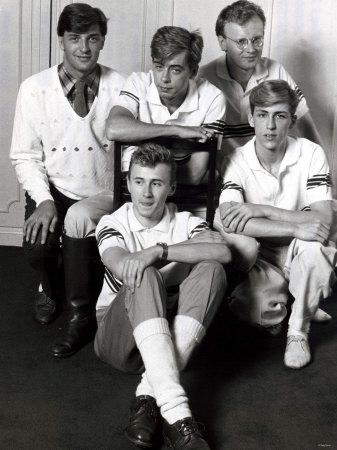 You've got to give Haircut 100 props for recording a song that sounded nothing like any of the standard new wave, pop or rock music of the early 1980s. Founded by guitarist and vocalist Nick Heyward in 1980, Haircut 100 quickly released Pelican West, a brilliant slice of joyous pop music. If you like "Love Plus One" you will like every song on Pelican West.
Admitting you liked Haircut 100 in the early '80s around any rocker was enough to get you pounded into the ground. But it's more than 20 years later and I'll admit it: I loved the band, I owned the record, and I still think "Love Plus One" sounds great. So bring it, tough guy.
At the peak of their success and before the band could even record a follow-up to Pelican West, Heyward left the band. Although the band released Paint and Paint, it just didn't sound the same without Heyward. Haircut 100 was history.
But that poppy sound from Britain was enough to land Haircut 100 on the Billboard Hot 100 when "Love Plus One" reached #37 in 1982. The song was also ranked #90 on VH1's 100 Greatest One Hit Wonders of the 80s. Pretty great for a cable-knit-sweater-and-khaki-pants-wearing early 80s preppy band from Britain.
Listen to Love Plus One by Haircut 100
Buy Love Plus One by Haircut 100
Filed under: 1980s, Pop · Tags: 1982, British band, Haircut 100, Love Plus One, marimba, Moonlight Feels Right, New Wave, preppy, Starbuck