» 1980s, Pop » Key Largo – Bertie Higgins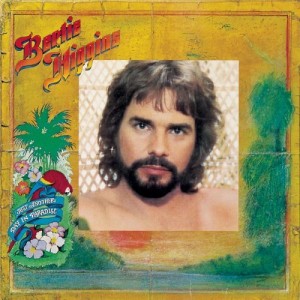 The 1970s and early 1980s were strange times in America. It was an era where appearing shirtless on your album cover wasn't just uncommon, it was almost expected. I imagine the discussion with the art director went something like this:
"I've got this new artist who sings ballads and plays amazing guitar," says the manager.
"How does he look with his shirt off," says the art director.
"Um. Are you serious?" says the manager.
"Of course, I do my best work with shirtless artists," says the art director nonchalantly.
"Okay, we'll go shirtless. But this better sell records," says the manager.
"Always does," says the art director a little too enthusiastically.
And so it went. Songwriters wrote songs. Art directors asked them to take their shirts off and look (choose one of the following) pensive, happy, sad, morose, giddy, etc. on the cover of their record.
Bertie Higgins obviously fell for this ruse as the cover to his biggest all-time record Another Day in Paradise reveals.
Shirtless. But still discrete unlike a few of the bands highlighted below (Herbie Mann and Orleans' records are the gold standard of shirtless record sleeves). Record sleeves. Shirtless. So clever. So witty. Or lame. You decide.
Regardless, "Key Largo" was the big hit from Another Day in Paradise and reached #8 on the Billboard Top 40 in 1982 making Bertie Higgins a one-hit wonder.
Listen to Key Largo by Bertie Higgins
Higgins had a much bigger career in Asia and charted other songs. But "Key Largo" represents his only trip to the Billboard Top 40. Bertie, I salute your courageous album cover choice. And yes, I liked "Key Largo" as a kid. Not so much today. I won't necessarily turn it off immediately when it comes on the radio. But I have to add it to my list of worst one-hit wonders.
Click to hear more of the worst one-hit wonders ever
Bonus Shirtless Album Covers
Sometimes 1970s album covers are so bad, they deserve a little attention. Below are two of the funniest, most bizarre and seemingly worst ideas to ever get published. Hopefully the art director and management who pushed these things were fired for their egregiously bad taste. Then again, it was the 1970s and perhaps I'm the one who is out of touch.
Orleans – Waking and Dreaming
See the guy in the center? That's John Hall. He served in the United States Congress from January 2007 – January 2011. Amazing.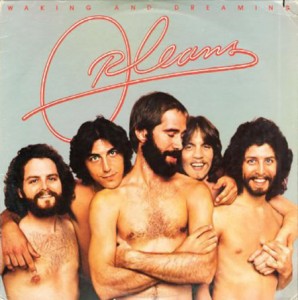 Herbie Mann – Push Push
The world's greatest jazz flautist is Herbie Mann. If you didn't know jazz flautist was a term until just moments ago, you're forgiven. If you ever wondered what the world's greatest jazz flautist looks like with his shirt off, you now have that knowledge as well. From 1971 when shirtless album covers were evidently a good idea.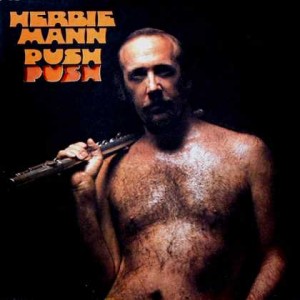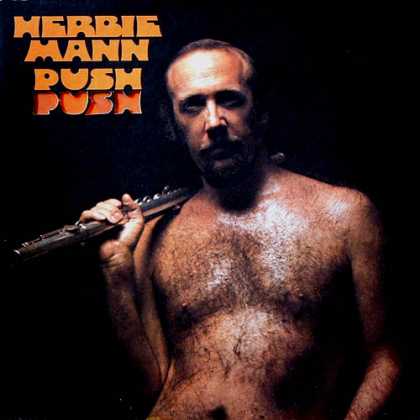 Filed under: 1980s, Pop · Tags: bad album artwork, Bertie Higgins, Key Largo, one hit wonder love song, one-hit wonder ballad, singer songwriter, worst one hit wonders