» 1990s, Pop » I Love You Always Forever – Donna Lewis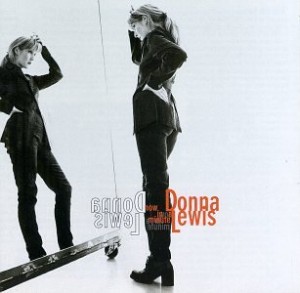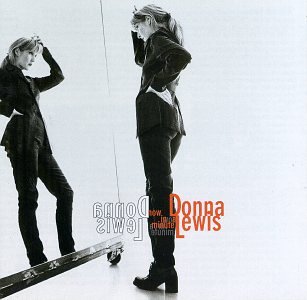 Some artists suffer from bad timing. Take Donna Lewis and her biggest hit, "I Love You Always Forever." This song is tied with a few other songs for the longest chart run at the number two position on the Billboard Hot 100. Nine weeks.
But it never reached the #1 position because a little cultural phenomenon titled "Macarena" by Los del Rio dominated the charts for more than three months in 1996, keeping Welsh singer Donna Lewis from reaching the top spot on the charts.
I call that bad luck, because in the entire history of the Billboard Hot 100, only six songs have ever perched at number one for 14 weeks and only one stayed on top for 16 weeks (remarkably, both Mariah Carey and Boyz II Men are in the 14-week category and a duet between Mariah Carey and Boyz II Men with "One Sweet Day" is the all-time longest run at #1. Four whole months, folks. That's amazing.)
"I Love You Always Forever" by Donna Lewis' debut album titled Now in a Minute was released in 1996 and reached #2 on the charts in August 1996. That makes Donna Lewis a one-hit wonder.
Listen to I Love You Always Forever by Donna Lewis
The synthpop song was huge, although people complained about the helium- or child-like qualities of Lewis' voice. Some loved it. Others hated it. But if the charts represent overall tastes, it was clearly more loved than hated. Not just in the UK or US, either. "I Love You Always Forever" was a top-20 hit in Switzerland, Germany, New Zealand, France, Belgium and many other locales that prize optimistic synthpop hits (my gut tells me Howard Jones heard this song and thought his career and personal brand of optimistic synthpop songs would be resurrected as well).
Alas, no more chart hits followed and Lewis parted ways with Atlantic Records. But this British one-hit wonder and singer songwriter continues to make music today and who knows, she may have another hit single lurking somewhere inside her future catalog.
Buy I Love You Always Forever by Donna Lewis
Filed under: 1990s, Pop · Tags: 1996, Boyz II Men, British one-hit wonder, Donna Lewis, I Love You Always Forever, Los Del Rio, Macarena, Mariah Carey, singer songwriter, Synthpop, synthpop one hit wonder