» 1970s, Pop » I Love the Nightlife (Disco 'Round) – Alicia Bridges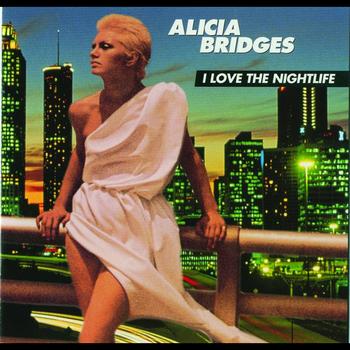 Alicia Bridges has only a single hit; a single trip to the Billboard Top 40.
But what a hit "I Love the Nightlife" was.
It's a party anthem. A disco classic.
I always enjoyed listening to Casey Kasem's "American Top 40" in the 1970s and I remember this song slowly inching its way up the survey, finally peaking at No. 5 in December 1978. But that was the only time Alicia Bridges ever saw any "ack-shunn" in the Top 40.
"I Love the Nightlife…" even managed a Grammy nomination for Best Song, but didn't win.
Since then, "I Love the Nightlife" has appeared in movie soundtracks and countless disco compilations.
Listen to "I Love the Nightlife (Disco 'Round)" by Alicia Bridges
While this song was hardly as dreadful as Cheryl Lynn's "Got to Be Real," I could never get used to Bridges' peculiar singing style here: Perhaps it was supposed to be sultry and sexy but I always thought it made her sound dangerously close to a female Elmer Fudd.
Maybe this is why Bridges only had the one hit: the general public was satisfied with one record that sounds this way. Follow-up records never quite registered with the pop audience.
In any event, Alicia Bridges now joins an exclusive club by earning her spot on toponehitwonders.com.
Follow Alicia Bridges career here: www.aliciabridges.com
Filed under: 1970s, Pop · Tags: 1978 1 hit wonder, 1978 one hit wonder, Alicia Bridges, disco, disco one hit wonder, Grammy Award