» 1970s, Pop » How Long – Ace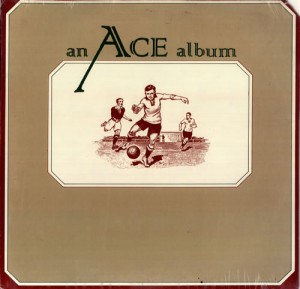 I'm pretty sure I'm awarding "How Long" by Ace bonus points due to my affinity for "Tempted" by Squeeze.
Both songs are ably sung by Paul Carrack, a man who found success with Ace, British critical darlings, Squeeze, and as a singer with Mike and the Mechanics in the mid- to late-1980s.
Carrack obviously does something right to hit the Billboard charts with three different bands. But he doesn't need a band to get airplay; he can do it on his own just as well, having reached the Billboard Top 40 four times on his own. I think it's his voice that is effortlessly soulful as he belts out "How Long" and "Tempted."
Listen to How Long by Ace
"How Long" is from the soft-rock school of music that features soaring choruses, three-part harmonies and bands with names like Ambrosia, Firefall and Orleans who continue to play the county fair circuit today.
To my ears, "How Long" sounds more like a 1978 hit than one from 1975. It's all in the production that mixes a persistent but unobtrusive drum beat, a slightly dirty guitar solo, Carrack's electric keyboards and, of course, those killer harmonies.
It's a song that worked as a stylistic influence for many bands that came afterward, including one of the my all-time favorite two-hit wonders, "Moonlight Feels Right" by Starbuck from 1976 (it's #1 on my list of the Top 8 Moon Songs).
"How Long?" by Ace reached #3 on the Billboard Top 40 in 1975 making Ace a one-hit wonder.
The song has aged well and sounds just as good today as it did in the mid-1970s. Especially if you like soft rock.
How long with soft-rock stations play this hit? Probably forever.
Bonus points to disco fans who remember one-hit wonder artists, Lipps Inc. ("Funkytown") and their discofied version of "How Long" from 1981. It's garbage, but fun. Check it on YouTube.
Buy "How Long" by Ace
Filed under: 1970s, Pop · Tags: 1975, Ace, British band, British one-hit wonder, Funkytown, How Long, Lipps Inc., Mike and the Mechanics, Paul Carrack, Soft Rock, Squeeze, Top Moon Songs