» 2000s, Pop » Hallelujah – Justin Timberlake and Matt Morris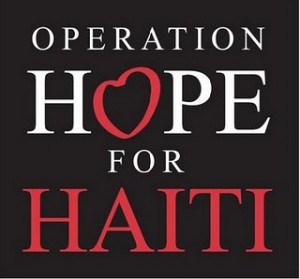 I watched segments of the "Hope for Haiti Now" telethon tonight. Frankly, some of the performances seemed a little too serious, a little too self absorbed. The cause is just. The need in Haiti is great. But sometimes celebrities take themselves way too seriously in their self-ascribed benevolence.
Not so with Justin Timberlake and Matt Morris. Their performance of Leonard Cohen's "Hallelujah" was striking on many levels. And that's saying something.
"Hallelujah" has been covered by many, many artists. In fact, Top One-Hit Wonders contributor Matt Thurston wrote at length about the history of "Hallelujah" and his favorite versions of the song. Read it; it's worth your time.
This version released tonight by Timberlake and Morris has to be one of the strongest yet.
Their harmonies are spot on. The emotion was appropriate for the evening. It stopped me cold. Now listen for yourself. My respect for Justin Timberlake grew yet again tonight.
Listen to Justin Timberlake and Matt Morris perform "Hallelujah"
Hallelujah - Justin Timberlake and Matt Morris
Buy Hope for Haiti from iTunes and contribute to Haitian relief
Related link: Hallelujah by Leonard Cohen
Filed under: 2000s, Pop · Tags: ballad, Hallelujah, Hope for Haiti Now, Justin Timberlake, Leonard Cohen, Matt Morris, one hit wonder