» 1970s, Pop » Got to be Real – Cheryl Lynn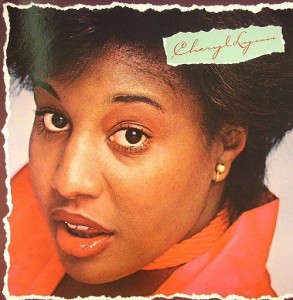 Editor's note: This assessment of Cheryl Lynn's "Got to be Real" reflects the opinion of Jim Barton and not toponehitwonders.com. Some of us here actually like this song…but definitely not Jim.
Long before American Idol, there was The Gong Show, where amateur singers, dancers and so forth showcased their talents (or lack thereof) for three celebrities.
A huge gong dangled behind the celebrities and if one or more of them didn't like the act, he or she would give that gong a good bash, after which the TV viewer would hear two toots on a party horn, a buzzer and a sarcastic-sounding ditty by the orchestra.
Then host Chuck Barris (who wrote Freddy Cannon's "Palisades Park," Number 3 in 1962) would say something like, "I loved your act. But then again, I love going to the dentist."
The utterly silly but fun Gong Show was nearly as popular in the second half of the 1970s as American Idol is today, but unlike "…Idol," which has seen numerous artists use the show to launch their careers (Kelly Clarkson and one-hit wonder Taylor Hicks, for example), only one artist discovered on The Gong Show ever found her way to the Top 40, and then just once.
Cheryl Lynn first showed up singing background vocals on Toto's 1978 debut album (you can hear Lynn on "Georgy Porgy." Shortly afterward, she would have her one Top 40 hit with "Got to be Real," which reached No. 12 on the Billboard Top 40 and made Lynn a one-hit wonder.
Listen to Got to Be Real by Cheryl Lynn
"Got to be Real" is on our list of worst one-hit wonders since it was one of the worst songs of 1979, or any year, for that matter.
More than merely irritating, this song was genuinely obnoxious: Lynn's squawlings, howls, screeches and squeals make it easy to wonder if they'd accidentally recorded her hollering in pain after she'd slammed her fingers in the door, while the mysterious thumping in the long, drawn-out instrumental passage near the end (it's the definition of interminable) always reminded me of courting ducks or penguins clacking their bills on a TV nature program, or perhaps a loose fan belt.
The follow-up was "Star Love," a song that missed the Top 40 but was a regional hit in Hawaii and was a far better song without the out-of-control howls that characterized "Got to be Real." I don't think we could've taken any more like that one.
Though I'm not a fan of the song, "Got to be Real" was inducted into the Dance Music Hall of Fame.
Hear more: Disco one-hit wonders
Filed under: 1970s, Pop · Tags: 1979 1 hit wonder, 1979 one hit wonder, Cheryl Lynn, disco one hit wonder, Got to be Real, Toto