» 1980s, Pop » Forget Me Nots – Patrice Rushen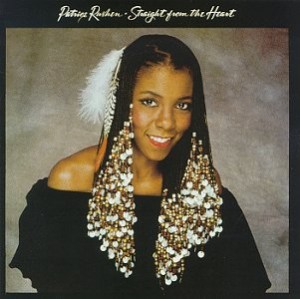 You may not remember "Forget Me Nots" by Patrice Rushen from 1982. But if your ears were attached to your head and working properly in 1997, you definitely know the melody of "Forget Me Nots."
That's because "Forget Me Nots" is the basis of "Men in Black" by Will Smith.
Simply replace "Sending me forget me nots / I want you to remember" with "Here come the Men in Black / they won't let you remember" in the chorus, maintain the music, the melody and the riffs and you have a formula for a Billboard top 10 hit.
For Will Smith and "Men in Black" that is.
"Forget Me Nots" by Patrice Rushen was popular yet only managed to reach #23 on the Billboard Top 40 in 1982, which transformed Patrice Rushen into a one-hit wonder for a song that rarely gets played today yet virtually everyone remembers.
Meantime, Will Smith's "Men in Black" reached #2 on the Billboard Top 40 in 1997 and Smith won a Grammy for Best Rap Solo Performance in 1998.
Listen to Forget Me Nots by Patrice Rushen
Listen to Men in Black by Will Smith
The best part for the songwriters (Patrice Rushen and Terry McFadden): royalty checks for both versions. If you want a recipe for long-term financial success in the music business, write a song that gets covered again and again.
For instance, take "Last Kiss" that was first recorded by J. Frank and the Cavaliers, then covered by Wednesday in 1974, then covered again by Pearl Jam in 1999, in the process becoming that Seattle-based band's biggest hit.
Alternatively, you can write a song with a catchy chorus and killer musical hook and let Will Smith turn it into a soundtrack hit.
Either way, you've done just fine.
As for Patrice Rushen, "Forget Me Nots" may have been her only Billboard Top 40 hit, but she did just fine in her music career, amassing Grammy award nominations and plenty of steady, impressive work. You can learn more about Patrice Rushen here.
Buy Forget Me Nots by Patrice Rushen
Buy Men in Black by Will Smith
Filed under: 1980s, Pop · Tags: 1982, 1982 1 hit wonder, 1982 one hit wonder, Forget Me Nots, Grammy Award, J. Frank Wilson and the Cavaliers, Last Kiss, Men in Black, Patrice Rushen, Pearl Jam, Wednesday, Will Smith