» 2000s, Pop » Fireflies – Owl City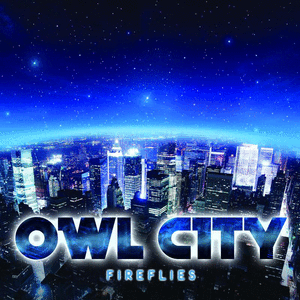 Editor's note: Owl City is no longer a one-hit wonder. "Fireflies" was the band's first hit but "Good Time" featuring Carly Rae Jepsen also charted in the Billboard Top 10 in 2012, which changed Owl City's status from one-hit wonder to two-hit wonder….and possibly more. Time will tell."
The first time I heard "Fireflies," I told my friends: "That's the best song The Postal Service or Death Cab for Cutie never wrote."
In fact, I had to listen closely to be sure it wasn't a new song by The Postal Service.
It wasn't.
"Fireflies" was and is a synthpop hit in the same spirit as great synthpop one-hit wonders from artists as diverse Thomas Dolby's "She Blinded Me with Science" or "Perfect Way" by Scritti Politti or even "Pop Muzik" by M.
The song first emerged on MySpace where Owl City had become a fan and critical darling. Soon the video was on DailyMotion.com and YouTube.com and was available for digital download in July 2009 and hit #1 on the Billboard Top 40 in November 2009, making Owl City a one-hit wonder.
"Fireflies" is also the last one-hit wonder of the first decade of the 2000s to reach the number one position on the Billboard Top 40. Congratulations, Adam Young, you've achieved something most artists can only dream about.
Another interesting point in the one-hit wonder life cycle is that even though more music in general was released in the 2000s than any decade prior, only seven artists or bands from the 2000s hit #1 on the Billboard Top 100. By comparison, 24 one-hit wonder artists hit #1 in the 1970s and that number has been dwindling ever since.
Click to read 24 Number One Songs that are 1970s One-Hit Wonders
Listen to Fireflies by Owl City
Is Owl City a one-hit wonder?
The big question today remains, Will Owl City remain a one-hit wonder? Unlike many bands featured at Top One-Hit Wonders, Owl City is still a working band/project. In fact, Owl City's latest record titled All Things Bright and Beautiful was released June 14, 2011. Does it have another sleeper hit as infectious as "Fireflies" in its proverbial sleeve? I doubt it, but I'll be watching. If another song reaches the Top 40, that will transform Owl City into a two-hit wonder.
As 1980s progressive rock band Asia sang, "Only Time Will Tell."
In 2012 Owl City answered that question when it reached the Billboard Top 40 for the second time with "Good Time," a song that appeared on both Owl City's album titled The Midsummer's Stations AND on Carly Rae Jepsen's album titled Kiss.
Owl City is a two-hit wonder. Congratulations Adam Young on your success.
Here is a note from Owl City leader, singer, songwriter Adam Young expressing his gratitude to fans on the day All Things Bright and Beautiful was released:
As a very humbled artist who can't even believe this is real life (let alone reality), right now is an exciting moment for me because my brand new audio recording entitled, All Things Bright and Beautiful comes out TODAY.
I always forget how much work it takes to make a record, and for one guy alone in a basement, it unfailingly takes forever. But despite the blood, sweat and tears, the art of making an album never quite feels like "work" for a grateful artist who remains unbelievably thankful for the job he's been given.
It's an exciting emotion when the final mixed/mastered collection of songs goes out the door and there's always a giddy pang of anticipation mixed with adrenaline that pulses in time with the ticking countdown to release day. For me, that day is TODAY and I just want to go on record and personally thank you for sticking with me for so long. I am filled with more gratitude than my fingers can type into words for you to read on a computer screen. I am blessed beyond imagination and I really truly treasure your willingness to listen.
So what I'm saying is thank you!
I appreciate you. I really do.
Adam
Filed under: 2000s, Pop · Tags: #1 song, 2009, Adam Young, Billboard number one hit, Death Cab for Cutie, Fireflies, M, Owl City, Perfect Way, Pop Muzik, Scritti Politti, She Blinded me with science, Synthpop, synthpop one hit wonder, The Postal Service, Thomas Dolby, two hit wonder