» 1980s, Pop » Far From Over – Frank Stallone
October 11th, 2010 | Add a Comment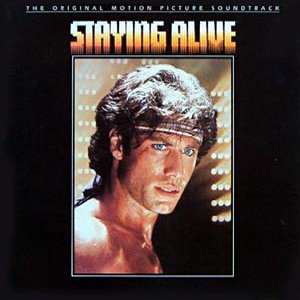 They say in business "It's not what you know, but who you know."
Frank Stallone has to be very happy he was a wombmate with big brother, Sylvester Stallone. That's because he entered the pop cultural world when he wrote and performed the hit single "Far From Over" from the 1983 film, Staying Alive.
Yes, Staying Alive is the follow-up film to Saturday Night Fever.
Yes it starred John Travolta.
Yes, it's really, really boring and unmemorable. The kind of movie you considering walking out on even when it shows up on late-night cable TV.
But Frank's song gives the movie life.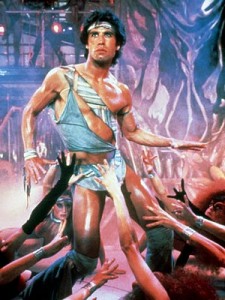 With its dramatic syncopated introduction, you can dance as well as John Travolta. You can take direction from Sly Stallone. And yes, you can reach #10 on the Billboard Top 40 and get nominated for a Grammy Award and Golden Globe award.
And you can forever be known as a one-hit wonder.
All those good things happened to Frank Stallone, who has the good humor to laugh about his success years later.
We hope Travolta also can laugh at his notable, er, style from the movie.
We know we can.
Listen to "Far from Over" by Frank Stallone
I'm an obsessive music collector, cataloger, commenter and trivia nut. Sometimes I'm even a listener. One-hit wonders have always been a guilty pleasure.
Filed under: 1980s, Pop · Tags: 1983, dramatic, Frank Stallone, Grammy Award, soundtrack, Soundtracks, Staying Alive