» 1970s, Pop » Cruel To Be Kind – Nick Lowe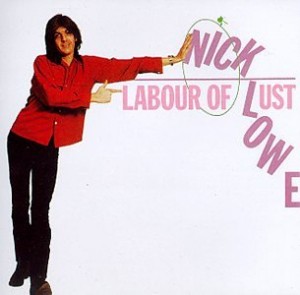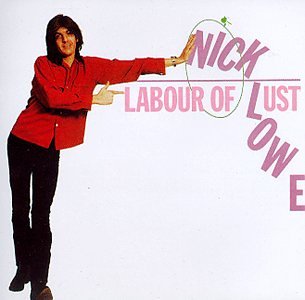 "Cruel to be Kind" is one of my favorite songs of the 1970s.
It doesn't have a perfect hook.
It's rarely heard these days.
Nic Lowe's voice doesn't soar or span multiple octaves or anything particularly spectacular.
But "Cruel to be Kind" remains spectacular, more than 30 years after it was released.
It lives in the same zip code as late 1970s or early '80s songs from Joe Jackson, Elvis Costello, Graham Parker and many other guitar-driven pop song artists you've ever known. Is that new wave, rockabilly, power pop? Perhaps it's any and all of the above depending on the song.
But even at Nick Lowe's best, he was only able to sneak into the Billboard Top 40 once. That's because "Cruel To Be Kind" reached #12 on the Billboard Top 40 in 1979 making Nick Lowe a one-hit wonder.
Listen to Cruel To Be Kind by Nick Lowe
But if you know British pop music. If you know bands like Brinsley Schwarz or Rockpile or The Dave Edmunds Group. If you know Elvis Costello's first five records (arguably his best five records), then you know Nick Lowe.
And you remember he wrote "(What's So Funny About) Peace, Love and Understanding" that was first recorded by Brinsley Schwarz but made famous by Elvis Costello and profitable for Lowe when Curtis Stiger's version appeared on the soundtrack to The Bodyguard.
But forget all that and remember that "Cruel to be Kind" by Nick Lowe is one of the great pop gems of the late 1970s. It first appeared on Labour of Lust in 1979. It doesn't show up on compilations like "Play That Funky Music" by Wild Cherry. And it isn't cited on lists of the best songs of the 1970s. But I think it's nearly perfect and I always wondered why Nick Lowe wasn't more famous, more beloved in the USA instead of his native England.
It's songs like "Cruel to be Kind" that paved the way for other pop/rockabilly hits like "Tired of Toein' the Line" by Rocky Burnette in 1980 to break through.
Mostly, however, it's just a great song. And if you like "Cruel to be Kind" you'll like virtually everything Nick Lowe ever recorded. Try his greatest hits CD Basher for a quick introduction to one of England's great singer-songwriters.
Click to hear more singer-songwriter one-hit wonders
Buy Cruel To Be Kind by Nick Lowe
Filed under: 1970s, Pop · Tags: 1979, British one-hit wonder, Cruel to be Kind, Elvis Costello, New Wave, Nick Lowe, Power Pop, rockabilly, Rocky Burnette, singer songwriter, Tired of Toeing the LIne