» 1980s, Pop » Come on Eileen – Dexy's Midnight Runners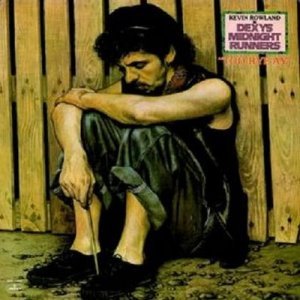 This is a one-hit wonder so tremendous, so momentous, we've put off writing about it for weeks. But today is the day to remember "Come on Eileen" by Dexy's Midnight Runners.
While some bands we follow at Top One-Hit Wonders.com have long years of chart and popular success, the Dexy's Midnight Runners story is the more common story: here today and gone tomorrow. That story holds true for Right Said Fred with "I'm Too Sexy," Sir Mix-A-Lot with "Baby Got Back," Toni Basil with "Mickey" and Taco with "Puttin' on the Ritz." Classic one-hit wonders.
And there are thousands of bands that match that here today and gone tomorrow story.
But "Come on Eileen" lives on and is loved by millions of people worldwide for its mix of celtic-meets-folky-meets-rock-meets-singalong chorus. While "Come on Eileen" only lasted one week at the top of the charts in 1982, it did prevent Michael Jackson from dropping back-to-back #1 singles with "Billie Jean" and "Beat It."
Think of that: the lads from England prevented the King of Pop from claiming yet another major milestone.
Click to hear more British One-Hit Wonders
Click to read Come on Eileen lyrics
Listen to "Come on Eileen"
In some ways, "Come on Eileen" may be the ultimate one-hit wonder because the song and the band demonstrate so many of the hallmarks of a classic one-hit wonder. Let's run down the facts:
The song is so instantly memorable and hummable, it still gets radio play today, nearly 30 years later
The song is so much better than the rest of the band's catalog, no American can name another single by the band
The song had a unique sound, a unique hook and the band a unique look that made everything about Dexy's band immediately fresh
The song breezed to the top of the charts in the UK and in the United States in record time
Nothing the band released before or after came remotely close to equivalent popularity
Like many new wave one-hit wonders (and yes, we consider this a new wave one-hit wonder simply because it sounded British and nothing like anything else on the charts in 1982), this song has connections to other one-hit wonders. The "Eileen" in the well-known video that was played thousands of times on MTV in 1982 is Máire Fahey, sister of the beautiful and quirky Siobhan Fahey, who was a founding member of Bananarama and notched her own spot on the on-hit wonder list with the moving single, "Stay" by Shakespear's Sister.
Somehow everything is connected in one-hit wonder land.
Watch "Come on Eileen" video
Filed under: 1980s, Pop · Tags: #1, #1 hit, #1 song, 1982, British, British band, British one-hit wonder, New Wave, one hit wonder, Puttin' on the Ritz, Right Said Fred, Shakespear's Sister, Stay, Taco