» 1980s, Pop » Change – A Lover's Holiday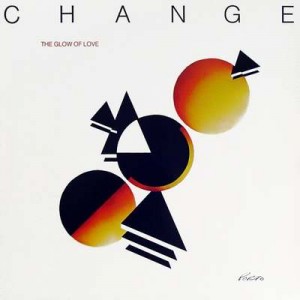 The last dying breaths of disco are clearly heard in "A Lover's Holiday" by Change.
There is nothing wrong with the song. In fact, it's a wonderfully produced disco gem that features all the disco trademarks including:
Dual-tracked female singers
A consistent disco beat
Vocal references to roller skates
Soaring strings at all the right moments
"A Lover's Holiday" should have been a hit. Instead it only reached number 40 on the Billboard Top 40 in 1980.
Here's the problem: the song came out at least two years too late.
Disco listeners were ready for this song in 1977 or 1978 as an aural addition to the brilliant disco canon established by the greatest disco band of all time, Chic.
Instead, Change sounds like the poor-man's version of Chic.
Listen to Change by A Lover's Holiday
Featuring Nile Rodgers, Bernard Edwards and Tony Thompson, Chic created such dance anthems as "Good Times" and ""Dance, Dance, Dance (Yowsah, Yowsah, Yowsah)" and "Le Freak."
Chic also penned "We Are Family" by Sister Sledge and "Upside Down" and "I'm Coming Out" by Diana Ross.
The boys had serious songwriting chops and their songs have aged incredibly well.
In case you've forgotten, "Good Times" by Chic was the instrumental bed for the first big rap song, "Rapper's Delight" by The Sugarhill Gang that reached number 36 in 1980 and turned The Sugarhill Gang into cherished hip-hop icons and one-hit wonders.
And here's one more Chic one-hit wonder connection for you: Bernard Edwards and Tony Thompson were part of three-hit wonders, The Power Station and their hits "Some Like it Hot" and "Get It On (Bang a Gong)", which was a cover of one-hit wonder T-Rex's original hit "Get It One (Bang a Gong)" from 1971.
And finally, if you haven't tired of all the Chic and The Power Station connections to one-hit wonders, you have to add "Take It Easy" by Andy Taylor of Duran Duran and The Power Station fame. His song "Take It Easy" sounds remarkably similar in production to "Get It On (Bang a Gong)" by The Power Station.
As for Change, well, they released seven albums, scored this Billboard Top 40 hit and became one-hit wonders who are largely forgotten today through no fault of their own since "A Lover's Holiday" is as good as more than half of the disco songs that became bigger hits (see "Disco Lucy" by the Wilton Place Street Band and "Disco Duck" by Rick Dees for examples of bad songs that became big hits).
"A Lover's Holiday" is more proof that timing is everything–no matter how good your song may be.
Listen to more: Disco one-hit wonders
Listen to more: Forgotten one-hit wonders
Buy Change by A Lover's Holiday
Buy Chic music
Filed under: 1980s, Pop · Tags: A Lover's Holiday, Bang a Gong (Get It On), Change, Chic, disco, Disco Duck, Disco Lucy, disco one hit wonder, Duran Duran, Get it on (Bang a Gong), Good Times, Rappers Delight, Rick Dees, Sugarhill Gang, T. Rex, The Power Station, The Sugarhill Gang, Wilton Place Street Band