» 1990s, Pop » Baby I Love Your Way – Big Mountain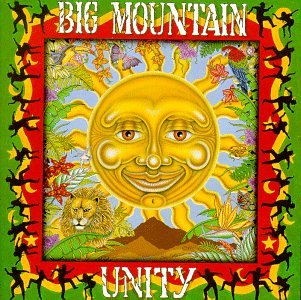 Some cover versions are exceptional. Take the Jeff Buckley version of "Hallelujah" originally written by Leonard Cohen. That version opened the Hallelujah floodgates and the 1980s song has become one of the most-recorded songs in recent history.
Then there are awful cover versions. To my ears, "Baby I Love Your Way" by Big Mountain also sounded like fingernails on a chalkboard. Or cats screaming at night. Or the dental drill in the back of my mouth.
There is nothing really wrong with the song; it just sounds like a faux-reggage bar band on Karaoake night on American Idol. Simon Cowell would have nailed Big Mountain as natural singers…for cruise ships and bar mitzvahs.
Peter Framptom released "Baby I Love Your Way" on his mega-selling album, Frampton Comes Alive. At some point in the mid-1970s, they handed out Frampton Comes Alive in every junior high and high school as part of a kid's general education. That was a good song and captured the 1970s well.
The version released by Big Mountain is pure cover band bliss. It appeared in the movie Reality Bites and hit #6 on the Billboard Hot 100 in 1994. That brush with fame and fortune made Big Mountain a 1990s one-hit wonder.
The good thing for the band is that once fame fled, they could go right back to singing and playing songs…as a cover band. Actually, they had genuine worldwide success for a few years and sold millions of records worldwide. So I should just shut up. But really, it's a pretty lame cover.
Too critical? Have I completely missed the mark? Share your love for Big Mountain's "Baby I Love Your Way."
Listen to "Baby I Love Your Way"
Filed under: 1990s, Pop · Tags: 1994, American Idol, bad cover version, bar band, Big Mountain, cover song, cover version, Hallelujah, Leonard Cohen, one hit wonder, Peter Frampton, reggae